Low Code No Code Platforms & Citizen Developers - Guide
Uses of Low Code No Code Platforms and Citizen development technologies increase efficiency and productivity in businesses. Before, businesses wasted time waiting for IT specialists to fix an issue, but now in many organizations, Low Code Citizen Development has become a regular procedure.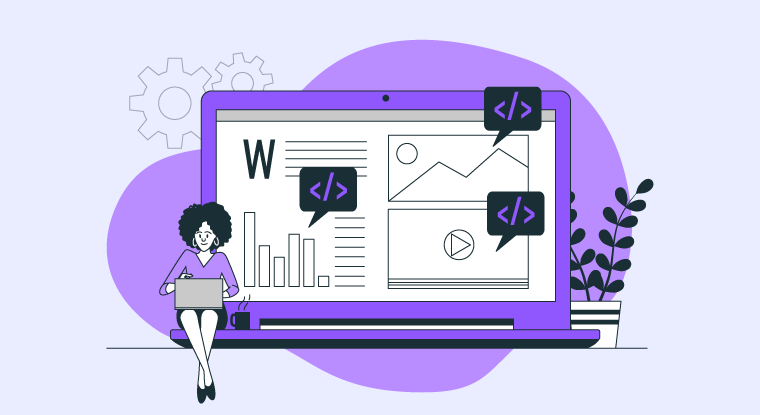 Additionally, any employee who learns and comprehends the usage of these platforms can use them to create software and more likely work as a low-code app developer. Any business process can thus become more operationally efficient in both situations. Platforms for low-code software empower citizen developers. With low code app development created for business experts rather than application development and delivery professionals, they make it easier for non-IT people to create apps. Drag-and-drop design, Excel-like interfaces, and application templates that specify forms, logic, data, and integration are some of these user-friendly technologies powering low-code citizen development.
Who is a Citizen Developer?
Citizen developers are essentially non-IT personnel who identify ways to use technology to simplify and accelerate their work. Instead of writing lines of code, they employ cloud-based, no-code, or low-code platforms to build applications using user-friendly interfaces.
These citizen developers are continually looking for new methods to create software that will improve on highly administrative procedures that are often completed using database tools or an excel spreadsheet. Their job is typically influenced by administrative, workflow, and data tracking tools.
Low Code Citizen Development is a business approach that promotes non-IT skilled workers to become app builder platform. Despite their lack of professional training in coding, employees may become citizen developers thanks to low-code app development tools. They develop new software and modify already-existing systems to meet the unique demands of users and boost organizational effectiveness.
Low Code No Code Platforms - Is it the Perfect Solution?
A lack of qualified software engineers and an overburdened IT department can pose serious problems for company decision-makers responsible for resource allocation. Organizations must now create solutions to address changing consumer and employee demands, including online community portals, CRM systems, and consumer-facing apps.
Low Code Citizen Development software is quite beneficial because it enables project quickness, efficiency, and timely delivery, which in turn boosts productivity and efficiency. As a business develops, low code app builder platform allow users to make changes more quickly because of the simplicity of using this platform, speeding up the app development process.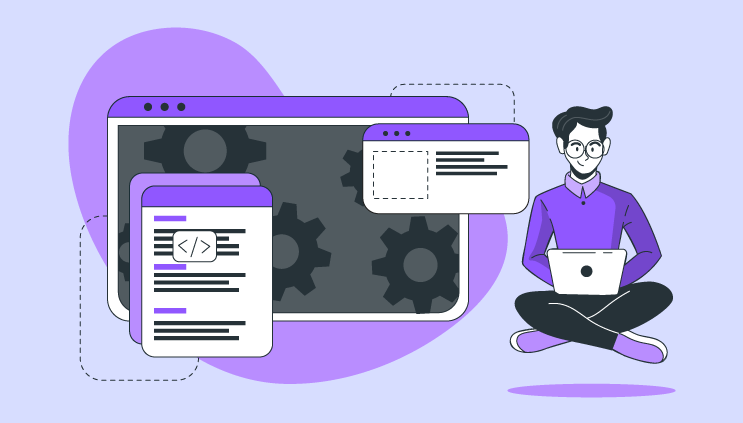 Advantages of Low Code Citizen Development
To lessen the burden on IT, more companies are using and upskilling their non-technical employees. Citizen developers may create necessary business apps more quickly, remove bottlenecks, and boost workflow effectiveness with the correct low-code citizen development tools. A few of the prominent reasons why low-code citizen development can be advantageous are stated below.
1. Reduced Burden
As a result of the ongoing proliferation of applications and the frequent need to debug current apps, IT teams encounter challenging and growing problems. IT staff already have a lot on their plates between developing new apps, fixing bugs in current apps, and focusing on digital transformation. The low code application reduce the burden of app creation on IT staff and free up their time to do other tasks, allowing them to concentrate on more challenging initiatives.
2. Increased Efficiency
The lengthy list of IT backlogs frequently results in several requests and activities being buried and a compelling urge to find solutions. Low Code Citizen Development guarantees that everything is taken care of since they are IT compliant. These platforms also give you the necessary oversight and control over all the apps developed for and used by your company.
The citizen development initiative is open to participation for every employee in the company. A corporation has a competitive edge when its efficiency and flexibility are improved as each member can be a low-code app developer given the ability to build software or an app.
3. Matching User Needs with App Design
Most firms' IT departments lack the funding necessary to keep up with the demand for new apps. Citizen developers, with the aid of low-code citizen development tools, know what data to gather and how to utilize it. They can relieve some of the load on the IT staff by developing business-critical apps with ease.
Entrepreneurs are better able to comprehend the needs of their clients and the many subtleties of the app. Citizens may create as well as modify the apps without the help of professional developers, thanks to Low Code Citizen Development frameworks which increase the likelihood of consumers being pleased with the final products.
4. Better Innovation
Low Code Citizen Development frameworks foster creativity while enhancing employee skills. IT personnel are frequently overworked and occupied with developing vital solutions and maintaining current systems. Low-code solutions let citizen developers satisfy organizational goals, encourage innovation, and facilitate the creation of new apps.
5. Improves Speed And Agility
To compete in today's fierce global market, every firm aims to offer high-quality products as soon as feasible. As the top low-code and no-code platforms have grown in popularity, it is now possible to swiftly design apps that meet demand and shorten the development life cycle. This gives a competitive edge to your company over rivals and supports it.
Now, non-IT workers can effortlessly create enterprise-grade apps using drag-and-drop interfaces without experiencing any bottlenecks. Citizen developers can assist a business in quickly adapting to overcome obstacles or satisfy new requests.
6. Cost Savings
Citizen developers may construct applications on low-code platforms in less time and for less money. By using their current workforce and resources, businesses may drastically save costs. More in-house app development minimizes the need to outsource labor or buy third-party software.
How to Succeed in Low Code Citizen Development?
A new relational strategy built on openness, confidence, and communication between IT experts and non-IT staff is required for the success of low-code citizen development. The following plan of action can help you succeed in low-code citizen development.
-Determine the possibility of low-code citizen development. -Establish precise objectives. -According to your company's requirements, narrow down the low code application builder platforms with the help of the IT department. -Start training your employees in the basics of citizen development to boost their potential as low-code app developers. -Encourage extensive training. -Put your knowledge to use. -Utilize autonomy within a framework.
Any business looking to gain an advantage in the age of digitization must make this critical choice. Your workforce will be more content, and operations will run more smoothly since the IT staff can concentrate on more pressing demands if you have a successful citizen development program in place.
The Future of Low-Code Citizen Developers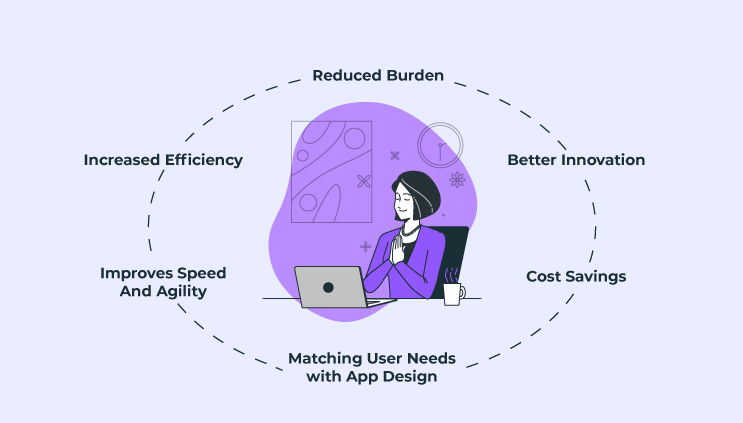 The long-term advantages of empowering low-code citizen developers go well beyond improved operational effectiveness and increased profits for businesses. The workforce will be given the freedom to apply their creativity to enhance cooperation and transparency, thanks to the flexibility of the knowledge and use cases.
Low-code platforms not only encourage innovation and collaboration but also provide other advantages such as workflow and business process automation, optimization, customized applications, data management, and an innovation-focused culture. These are all significant advantages that are quickly rising to the top of the minds of leadership and IT teams within the enterprise.
Due to demanding times, the demand for citizen developers is increasing. This will enable people without developer degrees to pursue certification and professional development possibilities.
Summing It Up
Entrepreneurs can increase their productivity by venturing out into areas where they feel uncomfortable, innovating on their own, and employing low-code platforms. Adopting low code applications can let everyone at your company build new digital experiences and apps. If your company has a technological staff to assist with security testing and customization, self-forming innovation can quickly digitize all of your activities.
AppUp by 500apps is a low-code platform that helps you create apps that meet your needs. You can use the drag and drop features to construct dynamic multi-user programs without any coding knowledge, as well as quickly customize an app while maintaining its quality. Additionally, by automating duplicated procedures, you may create apps more quickly and easily. Moreover, AppUp offers seamless integration with all commonly utilized third-party services and apps. Visit the website for more details!
Know Why AppUp is the Best Low-Code App Development Tool?
#1
Build a Functional and Scalable App
#2
Intuitive Drag-and-Drop Editor
#3
Less Coding Knowledge Approach
#4
Apps Working Across All Devices
#5
Professional App Development
#7
Availability of Visual Tools
#10
24/5 Support and 99.5% Uptime Guarantee