Increase Your Productivity with Low-code App Builder
Using low-code, you can dramatically increase your productivity with AppUp. Businesses can now create and maintain applications more quickly.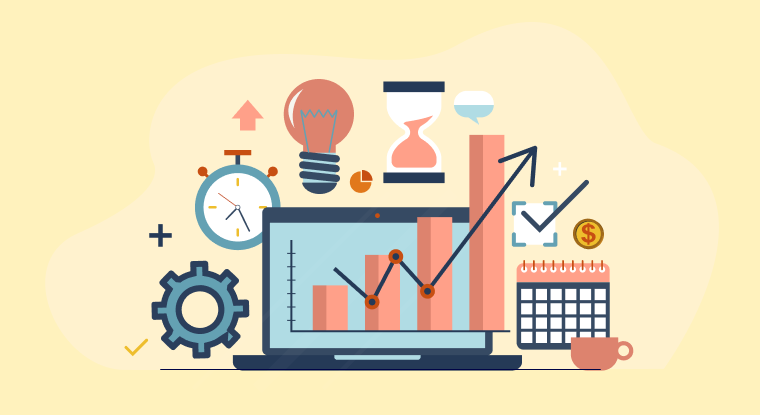 When you consider all of the different software deployment options that have come and gone in the last decade, you realize that there is a lot of wasted productivity tied up in obsolete legacy systems. Consider the possibility of producing consistent-looking, high-quality enterprise applications. Imagine being able to do it with minimal coding and a tool that has been rock solid for decades. Think about how much time and money you could save. The success any app builder platform is dependent on its ability to integrate with everything. It makes no difference whether the objects are stored in the cloud, on-premises, or on a local device, server, or workstation.
Understanding the challenges that businesses face today, we developed AppUp, a low-code app builder that enables you to create applications more quickly and effectively. You can use Appup's low-code builder to create and deploy progressive web apps (PWAs), windows desktop applications, mobile apps, and much more.
AppUp can Assist You in Creating Better Applications in Less Time
AppUp can help your business swiftly enhance productivity using a variety of methods, including:
Respond to Demand: With AppUp, you can create apps faster than ever before. Increase developer productivity while meeting the demand for custom apps.

Get More Done with Less: Allow any developer to work on any part of a program. Increase output without increasing headcount or hiring costly developers, and eliminate specialized teams.

Digital Transformation: Convert your manual and paper-based processes to web, mobile, cloud, and desktop applications for increased efficiency, productivity, and data accuracy.

Go Mobile: Immediately mobile-enable the parts of your business that require remote access to mission-critical data. Allow IT to reduce costs while also improving your bottom line.

Deploy Anywhere: Deploy your apps to an IBM I or Windows server or to the cloud at any time for greater agility and elasticity. Increase availability while lowering operational costs through easy deployment..
AppUp Dismantles Specialized Skill Teams
Using the AppUp, a custom app builder, any developer can work on any part of an application. With its high-level performance, developers can use the same skills to write client-side code, server-side code, and everything in between. Splintered development teams could be eliminated, and your existing team could be unified.
Reduce Complexity: Developers are shielded from having to support and become specialists in a range of languages and technologies thanks to AppUp's high-level language.

Upgrade Your Team: The only option to enhance IT output—aside from adding more employees—is to provide your present personnel with better development tools.

Breaking Down Silos: Hiring and training developers with specialized programming skills encourages siloed development. Train all of your developers on the same set of skills.

Skills Management: Stop wasting time looking for resources for each project. Equip and enable all of your developers to work on all aspects of a project.

Stop Looking for Full-stack Developers: With minimal training, AppUp transforms your existing team of developers into highly productive full-stack experts.
Fast Development Even Faster Upkeep
Given that ongoing maintenance accounts for 80% of an application's total cost of ownership, AppUp, one of the best low code application platforms, offers excellent ROI when updates are needed. It can benefit in numerous ways such as:
Define system-wide business rules and data constraints across all LANSA-developed applications, regardless of platform.

Implement rules and constraints throughout all LANSA-developed applications, regardless of platform.

Get rid of lock-in to a platform or a database. AppUp's rules engine is compatible with a variety of server platforms and databases.

Improve data integrity by requiring all applications to follow the same set of business rules and validation checks before allowing a database transaction to occur.

Reduce the time required to make system-wide changes by updating business rules, data visualizations, and much more in a single metabolism repository
Integrate with Almost Everything
AppUp also assists you in integrating with internal, legacy, on-premise, or cloud-based applications. Its integration capabilities far outperform those of competitors. Data from any database on any platform can be easily extended to web, mobile, and desktop applications.
Conclusion
Increased productivity is always required, regardless of the business. Finding strategies to work more efficiently rather than harder is crucial in the fast-paced world of today. Using a low-code app builder is one method to achieve this. You may quickly and easily create original applications with Low Code Application Platforms. This can save you a ton of time and effort, which you can put to better use elsewhere. Additionally, low-code app builders can assist you in producing stronger, more dependable applications.
Know Why AppUp is the Best Low-Code App Development Tool?
#1
Build a Functional and Scalable App
#2
Intuitive Drag-and-Drop Editor
#3
Less Coding Knowledge Approach
#4
Apps Working Across All Devices
#5
Professional App Development
#7
Availability of Visual Tools
#10
24/5 Support and 99.5% Uptime Guarantee