How Long Does It Take To Build an App? The Low Code Approach
Before wondering about the how, let's talk about why it is important to build low code apps in the 21st century. Everyone looks forward to the latest technologies and innovations that meet the eye to enhance business growth. In such a fast-paced world, traditional approaches to carry out coding have become time-consuming and exhaustive for people.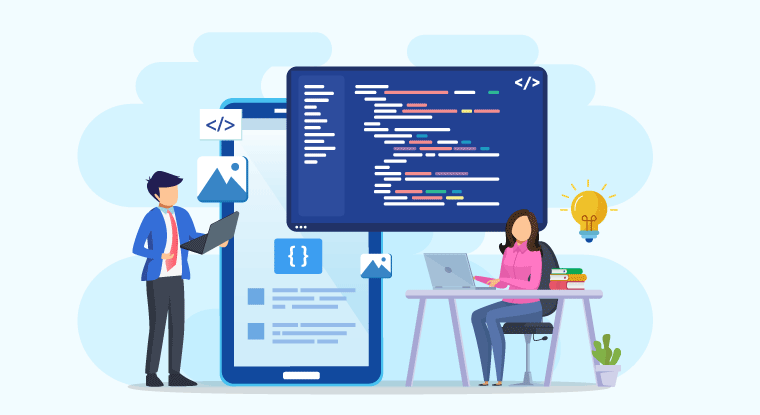 Like the uncalled pandemic that hit everyone in 2019, most businesses have made their way through the digital platform to lure a worthy and loyal customer base with some easy tricks. One such approach is the development of applications using the low-code approach. Although the name might seem tricky, low code development only requires a bit of coding that any professional person can perform to develop an application. We will help you understand how using the low code approach to develop an application is a game-changer in the vast field of business.
How long does it take to build an application With Low Code Approach?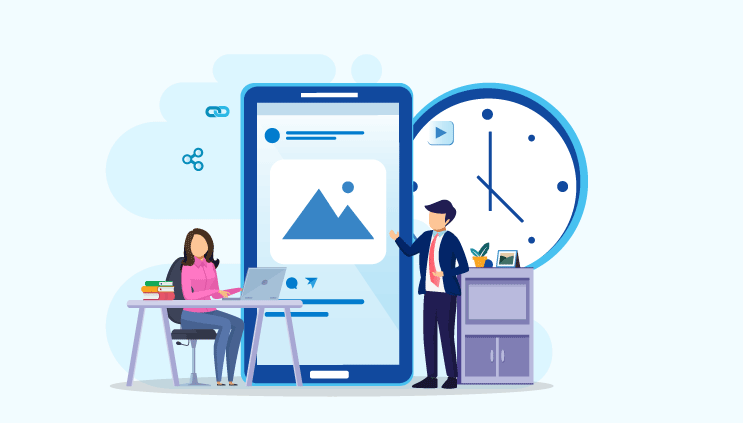 As traditional approaches are left behind, business applications have widely helped business owners and stakeholders build an online presence to reap the utmost benefits like increased productivity, business flow, collaborations, and online presence.
You may be wondering that building an application and anticipating growth can be frustrating. However, it is quite the opposite. Building low code apps can take between 2 to 8 months, depending on the team's efforts and resources.
The highly-skilled experts use specific tools like Integrated Development Environments (IDEs) to speed up the development process of the application as per the business requirements. The low code app development process enables the experts to create applications without much manual effort, using an user-friendly Graphical User Interface (GUI).
How to create an application?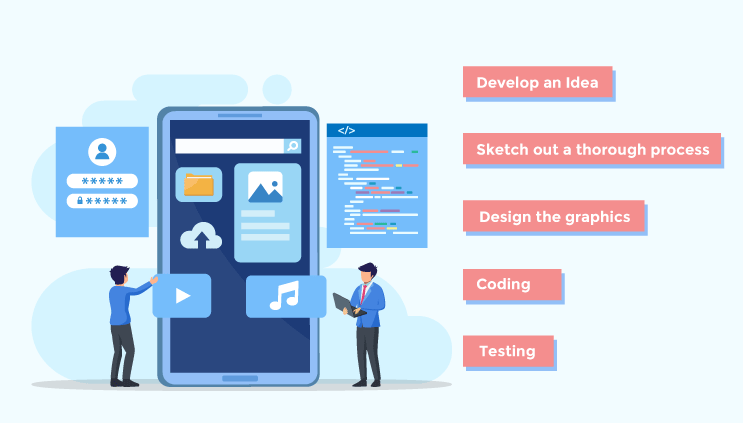 Just like the latest electric appliances are interlinked with each other to give you the outcome, applications are also interlinked with each other throughout the making, which can be disrupted if not handled with a keen eye for observation. Here are a few essential steps that are involved in the creation of low code application builder.
Develop an Idea
Whenever you wish to do something, it is important to make a detailed plan. It not only makes things easier during the procedure but also helps in pondering different options as well, allowing a professional with a little coding knowledge to develop an app. You can use your potential by sitting down and planning stuff like whether your project has a clear-visioned goal, short-term goal, or long-term goal.
It is essential to organize the plan accordingly. You should make notes of the development tools you want to include and consider factors like the number of development teams you require according to your budget, things to focus on each year, the financial budget for the application development, and the right resources required for your project.
Creating plans to develop applications with a app builder platform enables you to release a Minimum Viable Product (MVP), which allows you to gather feedback from the market, attract early buyers, and test the process.
Sketch out a thorough process
After you have deeply analyzed and curated your thoughts, you should sketch them out. You can outline your preferred choices in the application development, including the configuration, web server, whether it will be a mobile app or both web-based solutions, choices of the availability in different mobile models, etc.
It is important to sketch out the key features that make your application stand out from other competitors. You should have an unbiased mind while developing the app for the audience, which works in their favor and convenience.
Design the graphics
Your one main goal should be to attract the audience emotionally and connect with them with your product, especially designed for your target customers. When you design in a creative way that engages the audience, leaving no way for them to ignore your brand, you should get professional help from skilled illustrators and UX designers to bring out the best outcome. They ensure to build a robust template with as much detailing as possible.
Often, visual language speaks thousands of languages than a wordy advertisement. Therefore, it is important to consider inculcating art and ingenious designs while building low code apps builder platform to let your audience develop a connection with your brand product.
You need not hit the nail on the head to arrive at a decision. In fact, you only need a coordinative team and a relaxed space to think of something unique. You can easily bring out your ideas to test the effects based on your audience's feedback.
Coding
A low code and no-code app development are quite similar. The only difference is the no-coding app does not require any code but involves certain processes to enhance the functionality. However, a app builder will help you ease up the process with the MVP to get real-time feedback from the users. It ensures quick development and enhances the functionalities by procuring early users.
Coding the front-end potion and other significant aspects of MVP builds your application more quickly. That way, you need not announce the launching of the app months ago while letting the consumers keep waiting.
A low code application development allows the entire coding process to be interconnected with each other, which in turn enables you to develop the front-end, backend, and design with skilled professionals in a couple of months, depending on the app's features and complexity.
Testing
The vital part of the whole application development process is testing it thoroughly. It is crucial to examine whether everything works perfectly. You can check for any server issues or errors in the designs and ensure the developed application works several times from different devices.
You should let some users use the app and test it out for a week or so to find any minor errors. You can also get thorough feedback from several people and make sure to have the development team analyze everything a few times before the launch.
Speed Up the Time of Application With Low Code
The best way to invest in something useful is to trust the low code app maker. It helps speed up the development process without costing too much. It boosts the production of the application regardless of the industry domain and ensures to mitigate any manual intervention.
It is safe to say that instead of using a traditional technique, the low code power apps can help you create applications 20 times faster. The best part about using this approach is that it does not require any proficient business users with high technical knowledge. Any user can easily create an app using low code and save time, cost, and the existing resources by reusing them properly.
Summing It Up
You may have now realized the benefits of using a low code approach and the steps involved in creating an app in a well-organized manner. A low code approach never goes in vain as it always fastens the development process of your application by 10 to 20 times more than a traditional approach.
Even though the time can differ due to an application's complexity, a low-code approach always makes sure to play its part the best in accelerating the development and reducing the manual time and efforts. To learn more about this advanced approach for your application development, visit 500apps' AppUp page to know more!
Know Why AppUp is the Best App Builder?
#1
Functional and Scalable App
#2
Intuitive Drag-and-Drop Editor
#3
Less Coding Knowledge Approach
#4
Cross-Device Functionality
#5
Professional App Development
#6
User-Friendly Interface
#7
Availability of Visual Tools
#9
Unbelievable pricing - the lowest you will ever find
#10
Everything your business needs - 50 apps, 24/5 support and 99.95% uptime
Join the SaaS Revolution
All-in-One Suite of 50 apps

Unbelievable pricing - ₹999/user

24/5 Chat, Phone and Email Support