Expectations vs Reality of the Low Code Apps Platform
Today, in the digital transformation age, there is a continual desire for modernization and technological advances across practically all corporate tech layers and apps. As a result, low code apps platform are gaining popularity. Low code technologies can assist you in expanding or improving the functionality of current information systems when they migrate to a cloud-computing environment.
What happens if you utilize a low code app builder platform and have a large number of devices, PCs, and operating systems? Don't be concerned! The logic of the low code development platform is such that you only need to configure one device, and the low code automation tool will produce the created configuration into another platform. It's a fantastic approach to synchronizing and ensuring data consistency.
What benefits does the low code apps platform offer?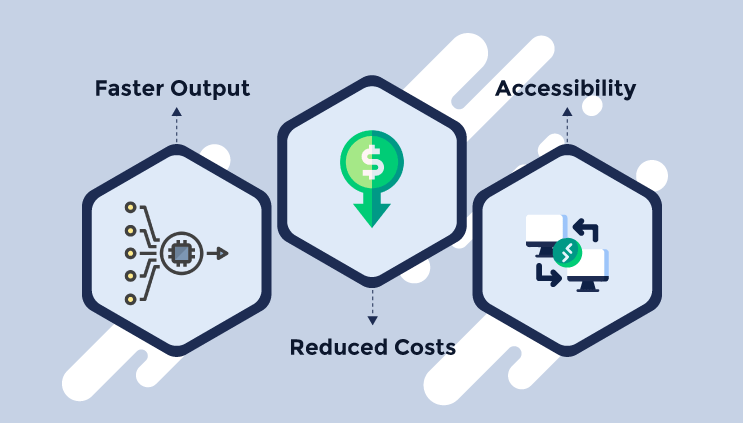 Here is a list of reasons why you should opt for a low code application platform.
Faster Output
Time is no longer an impediment to true innovation with low code development. As low code development enables more apps to be produced in less time, what used to take months now takes days, if not minutes. Thus, organizations that use low code development can swiftly adjust to market developments or client demands.
Reduced Costs
Costs are reduced as a result of the capacity to construct more apps in less time. However, that is not the only way low code platforms reduce costs. Low code development eliminates the need for additional developers, lowering employment expenses. Furthermore, the correct low code app development may increase productivity across the board, not just in IT.
Accessibility
Working at digital speed entails developing the app characteristics that consumers demand to perform seamlessly across numerous devices. Access to data, collaboration tools, and applications should be available on both cell phones and desktop PCs.
What Is the Gap Between Expectation and Reality?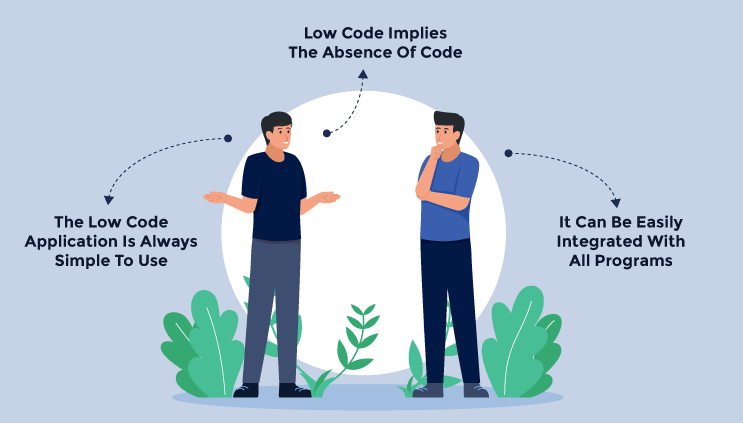 In truth, no technology solution can provide a perfect picture. Low code application development platform is no different. So, here are some differences between expectation and reality when using a low code product.
Expectation: Low Code Implies The Absence Of Code What Is the Gap Between Expectation and Reality This is untrue. A low code app builder platform is still constructed by coding and employing logic code to guarantee that the configuration of the user on the interface aligns with the creator's understanding and expectation.
The user's needs can be complicated at times, and the present version of the low code app builder may not support it. Therefore, the developer must perform the necessary changes via coding, test, and update the version of the low code platform. Following that, the user may experiment with the new version and adjust it to meet their needs.
Expectation: The Low Code Application Is Always Simple To Use
The simplicity of the low code platform is determined by the developers who have designed it. If this product was created with simple collaboration and excellent management in mind, the UI and UX would be simple and logical. This would allow even a novice to understand the usage of the system. In fact, 70% of users who had no prior experience with low code platforms learned low code in one month or less.
However, low code development is not always simple. As the product was created for a certain reason/industry, it may require you to have a fundamental grasp of the industry in order to comprehend why the low code system does not support a particular function or procedure.
Expectation: It Can Be Easily Integrated With All Programs
This is another common misconception regarding low code application development. Given that each piece of software has a unique database architecture and backend, it is necessary to map the field data between two systems as well as the construct a web service for each. Integration might be difficult when the current system lacks web service interfaces.
How Do You Overcome This?
Here are some tips to overcome the above-mentioned challenges and bridge the gap between expectation and reality.
Before deciding on a low code application, ensure that it has solved a similar issue for another firm in your field or that it has a function/design that can support your organization's core processes. While the goal of low code is to create functional and safe apps, you must have a testing plan in place. You must verify that the platform has the facility to test the application's functionality and security throughout the development lifecycle. This would lower the risk associated with implementation failures and security concerns. You must take into account the technological stack and platform architecture to determine whether it can enable serious, enterprise-grade application development. To reduce operating costs, make sure the low code applications includes an open-source runtime engine, one that offers developers access to the runtime libraries utilized and allows them to customize programs without being tied to the platform. When integrating many systems, it is important not to underestimate the difficulty of maintaining APIs. What you need to know is what kind of documentation the low code supplier provides and how it will help you manage APIs in the long term.
Summing It Up
Modernization, as part of digital transformation, is a time-consuming process. Solutions that are continually evolving adapt to the obstacles of technological modernization and make the digital transformation process smooth and successful. One such solution is low code app development. It enables users without technical expertise to develop applications with ease, providing organizations of all sizes an edge over their competitors who still adhere to the traditional way of app development.
AppUp by 500apps is one of the best low code app builders platform on the market. You can use the platform to create interactive apps without getting bogged down in programming. Their user-friendly interface components, plugins, nodes, and other tools help automate and abstract the development process. Furthermore, AppUp's cloud-based platform, which can be launched directly from your browser, allows you to design, build, and distribute apps more quickly.
To learn more about its other features and purchase the tool, visit the 500apps website today!
Know Why AppUp is the Best App Builder?
#1
Functional and Scalable App
#2
Intuitive Drag-and-Drop Editor
#3
Less Coding Knowledge Approach
#4
Cross-Device Functionality
#5
Professional App Development
#6
User-Friendly Interface
#7
Availability of Visual Tools
#9
Unbelievable pricing - the lowest you will ever find
#10
Everything your business needs - 50 apps, 24/5 support and 99.95% uptime
Join the SaaS Revolution
All-in-One Suite of 50 apps

Unbelievable pricing - ₹999/user

24/5 Chat, Phone and Email Support