Improve Efficiency - Drag and Drop Application Builder
A few years ago, If you wanted to make an app, you'd have to hire a developer or learn how to code. That would take a significant amount of your money and effort. However, recent years have witnessed the growth of no-code/low-code app builders. These drag and drop interface platforms enable entrepreneurs and individuals to construct their apps in a fraction of the time.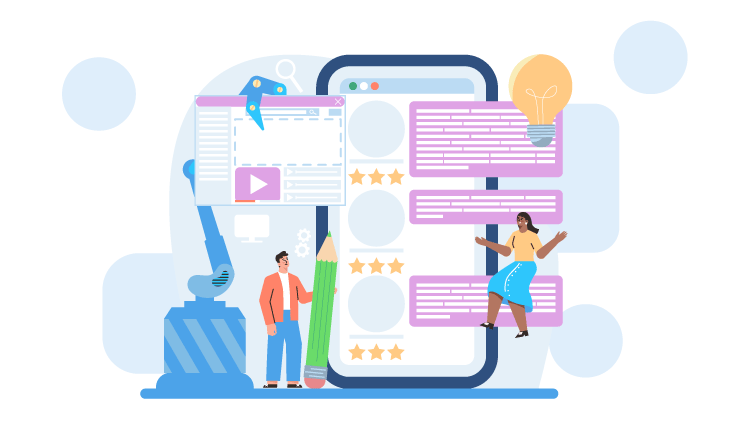 They employ a pre-existing framework and widgets to let users move elements and graphics around an empty app and build one from scratch. These drag-and-drop app builders are ideal for folks who are creating their first mobile app and want assistance in getting their concept off the ground. In fact, 25% of the low-code developer group has no programming experience and, 70% of developers with no prior expertise with low-code learnt how to construct applications in one month.
There are other benefits to utilizing a drag and drop low code app builder platform that transcends having zero coding knowledge. Drag-and-drop app creation platforms are excellent tools for swiftly and affordably scaling your business. Let's explore the simplicity of using these applications and the businesses benefiting from them.
How Simple Is It To Utilize An Drag And Drop Application Builder?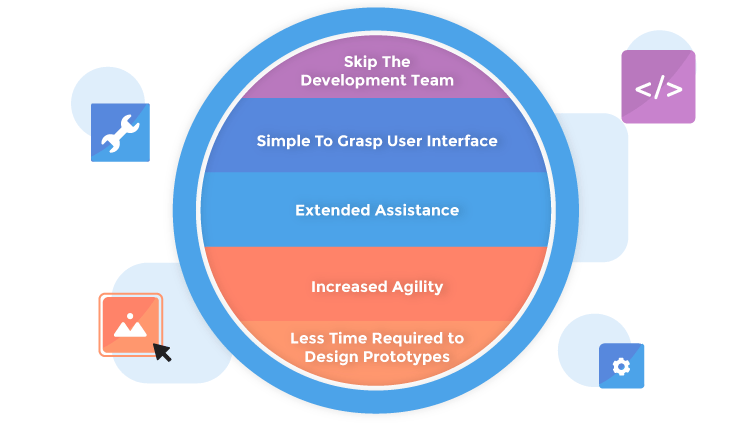 Skip The Development Team
Unlike traditional app creation, which requires you to deal with a development professional or freelancer, drag and drop application builder platforms allow you to construct an app independently. Traditional app creation in the first place might not look difficult, but briefing a team or collaborating with others who may not share your enthusiasm for your product can be a tedious task. Also, the cost can be another factor to consider. Attempting to put your own imprint on your product or service can be very well done by using an online drag-and-drop application builder.
Simple To Grasp User Interface
Drag-and-drop application builders are simple to use and much simpler to master. They are designed for novice app developers and are aimed at people with less technical experience. As a result, they are extremely intuitive and simple to operate. These tools are powerful low code application development solutions that allow you to choose a template for your app and utilize proven and tested frameworks to ensure the success of your project. You have complete control over designing, creating, and modifying your app as per your requirements. While developing your app, you may preview how it will appear. If anything does not appear correct, you can simply drag, drop, and change it in real-time without waiting for developers to make the requested adjustments. Creating an app using a drag and drop application builder is as easy as selecting a widget. To get the desired appearance and feel for your app, you may add, delete, drop, and replace widgets. You may also experiment with different styles and get everything exactly right before your app goes live.
Extended Assistance
The subscription concept implies that you will receive ongoing assistance. The majority of drag-and-drop app builder platforms are subscription-based. This also grants you free access to their support staff and platform updates. However, engaging a development team implies that with each software update or support request, you might incur additional costs.
Increased Agility
Communication is the most time-consuming aspect when dealing with outside developers, as miscommunication can often hamper the project. Briefs and revisions may sap your productivity and turn a straightforward assignment into a nightmare. Using a drag and drop application builder eliminates the dependency on an external team. You have the freedom to work at your own speed and establish your own deadlines.
Less Time Required to Design Prototypes
The drag and drop application builder tools allow you to rapidly design the front end of your website or app that the user will interact with. This allows business users and knowledge workers to participate in the solution creation process, ensuring that the ultimate result satisfies the specific requirements of the problem. With so many possibilities, a drag and drop low code app builder tends to be quite user friendly, which significantly brings down the time required to create an app. Whether you want to create a form-based application or a dashboard, with all the numerous forms and visual fields, colors, size, border, and background choices available, drag and drop application builders are the simplest and quickest method to develop a prototype.
Which Kinds of Companies Can Profit From Adopting a Drag-And-Drop App Builder?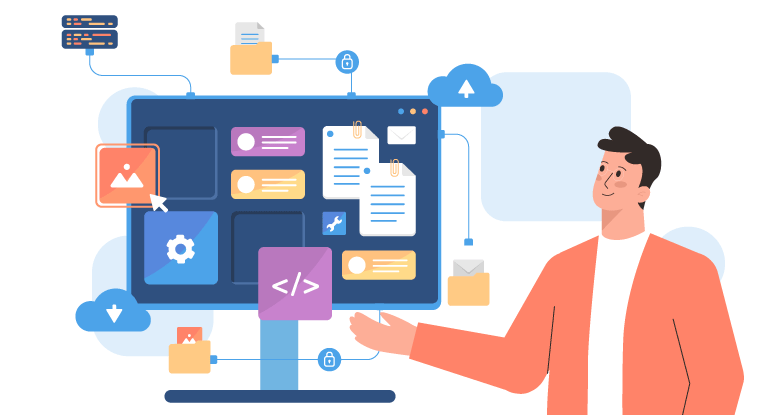 Expanding digital transformation in the IT and telecom sectors, increased market adaptiveness, and an increasing need for flexibility and scalability are the key factors driving ample growth opportunities for drag and drop application builder software companies. Instead of traditional computer programming, a drag and drop application builder framework enables IT and industry experts to construct business application software using a user experience approach. Furthermore, these software solutions allow non-professional app developers to construct do-it-yourself apps. Apps are being used to improve the consumer experience by most businesses, like restaurants, flower shops, hairdressers, medical experts, and community-based goods and services of all kinds. Therefore, drag and drop app builder platform are popular among freelancers, startups, small, medium, and big enterprises, and IT departments of various organizations. Service providers, software suppliers, and end users are the primary players in the drag-and-drop app builder software ecosystem.
Summing It Up
There are several drag and drop application builders and service providers in the market nowadays. Increased usage of e-commerce software solutions has bolstered the popularity of drag-and-drop app builders. However, the success of the project invariably lies in the hands of an efficient drag and drop application builder. Therefore, we recommend getting AppUp by 500apps. When the IT budget is tight and time is of the essence, AppUp's drag and drop application builder can prove to be the ideal software for bringing ideas to life faster. AppUp is an intelligent low-code tool with enhanced Drag and Drop Editor and Intuitive Designer features. The app's user-friendly interface components, plugins, nodes, cloud-integration, and so on, offer unique solutions that can quickly and seamlessly integrate into your company's digital environment, catering to all your low code applications needs. Visit the 500aps website for more details.
Know Why AppUp is the Best App Builder?
#1
Functional and Scalable App
#2
Intuitive Drag-and-Drop Editor
#3
Less Coding Knowledge Approach
#4
Cross-Device Functionality
#5
Professional App Development
#6
User-Friendly Interface
#7
Availability of Visual Tools
#9
Unbelievable pricing - the lowest you will ever find
#10
Everything your business needs - 50 apps, 24/5 support and 99.95% uptime
Join the SaaS Revolution
All-in-One Suite of 50 apps

Unbelievable pricing - ₹999/user

24/5 Chat, Phone and Email Support