Top Development Platforms for Creating Low Code Mobile App
Low code mobile app can be defined as a software development approach that uses a graphical user interface and drag-and-drop features instead of the manually written, traditional codes to create application software. The best part about low-code is that it requires little to zero coding to create applications.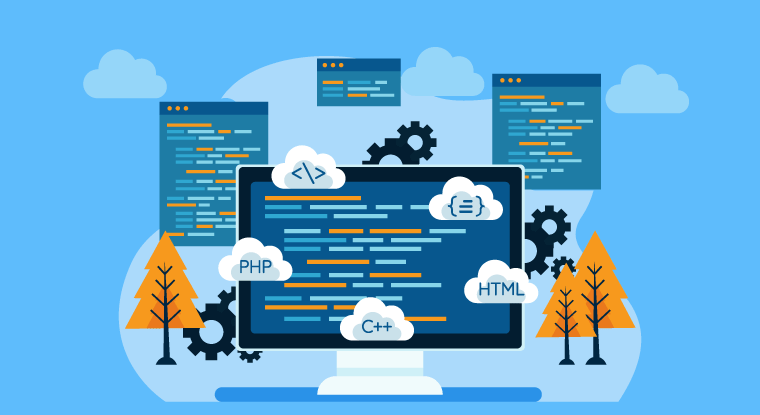 You can use a low code mobile app to create simple to complex apps for meeting comprehensive business demands to speed up digital transformation. Developers do not need prior knowledge in coding to develop applications using low-code platforms.
How Low code Mobile App Simplifies Development?
Low code app development platforms help organizations deliver reliable customer service faster. Most organizations switch to low-code platforms to overcome challenges experienced in traditional software development. Moreover, low code apps include multiple benefits like increased productivity, lower maintenance costs, automated business services, etc. Here is how developers can use low-code to simplify mobile app development. Low-code app platforms allow users to automate processes in applications with little or zero knowledge of coding. The most used components get built using unique visual modules so that users can use them easily.
Visual Development Developing codes is a time-consuming task and requires technical expertise. However, low code app builder platform provide drag and drop interface capabilities that organizations can use to create responsive user interfaces that can sync with the device's screen resolution. Low-code platforms also include pre-configured modules with multiple functions required for app development. Organizations can use entire applications or plugins in low-code platforms to generate new apps. They can create an environment using visual development to customize cross-platform mobile apps with similar functionality on various devices.
Automated Processes Organizations want to automate processes and enhance the operational efficiency of their services because of growing competition in the market. Most organizations use low code application builder since they have the built-in components to automate processes in various applications with little or zero coding knowledge, optimizing the workflow to improve user experience.
Data Integration Business application development depends on data to get deep insights into the market and customer requirements. The data that needs to get analyzed ranges from APIs to enterprise systems to various entities related to a low code applications . Organizations can take advantage of low code application builder platform to integrate the applications with enterprise data, systems, and web services.
Why Do You Need Low-Code Mobile App Development Platforms?
Low-code mobile app development platforms enable developers to assemble new processes and build applications without extensive research or new scripts. Any developer can use a low code apps to develop reliable, cross-platform business processes and accelerate application deliveries across various platforms. Low-code processes provide the best tools and integrations necessary for designing and building mobile apps without writing custom scripts or codes.
Benefits of Low-Code Mobile App Development Platforms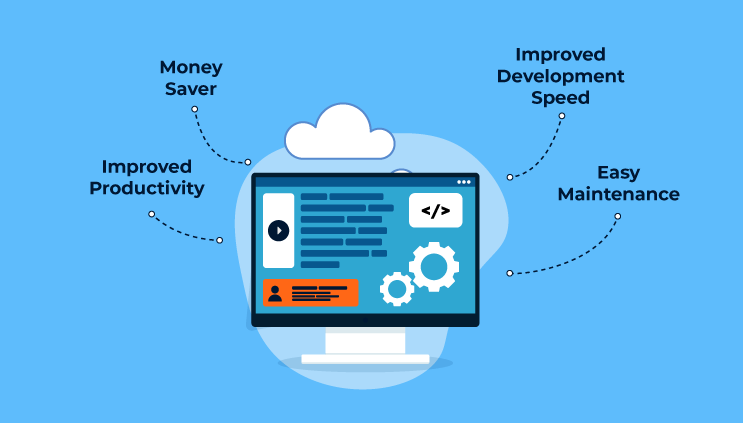 Low-code mobile application development platforms have undeniable and veritable benefits – from ensuring easier maintenance to improving productivity. The benefits enable the users to maximize the app efficiencies without compromising their usability.
Improved Productivity Low-code mobile app platforms allow business users to create their own apps. The process helps improve the productivity of the business users because they do not have to wait for the developers to initiate requests for app development and management.
Money Saver Regular business owners can use low-code tools to create applications without the need to hire developers who ask for premium salaries and are in short supply in the current market scenario. Moreover, low-code platforms are flexible and easy to use so that users can change, edit, or maximize the app efficiencies on their own.
Improved Development Speed Low-code app creation reduces the time taken for a new application to get introduced on various platforms. Let it be a layman or a seasoned developer, anyone can complete the application development process within a short period instead of using traditional hand-coding, which takes a longer period to get completed.
Easy Maintenance Developers do not have to deal with bugs frequently if they use low code application platform development platforms. The modules available on the platforms get pre-tested to work seamlessly and can integrate new features without compromising compatibility.
How Low-Code Development Has Changed The Mobile App Industry
Low-code has exerted a strong dominance over the mobile app industry in the past few years. Organizations have increasingly resorted to low-code mobile applications to build apps efficiently, improve their competitive edge, and integrate digital technologies to enhance the business. According to a report by Gartner, low-code will be responsible for around 65% of app development activity by 2024. Moreover, Forrester's report states that the low-code market is expected to reach $21 billion expenditure by 2022. However, the extent to which low-code mobile app development platforms will make a difference in application development and management will depend on the organizational approaches and implementations.
Best Low-Code Development Platforms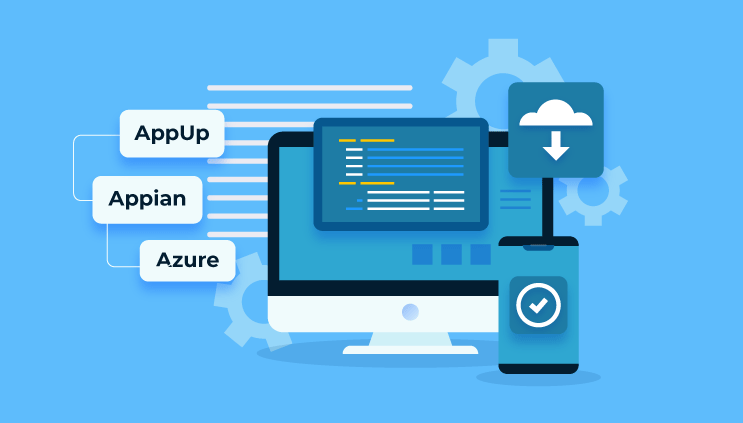 Low-code development platforms provide the building blocks for developers to assemble workflows and applications without the need for hand codes. We will discuss the best low-code developments below that will help you with app builder without traditional scripts or codes.
AppUp AppUp is an efficient low-code app builder that helps you launch applications and customize them at your convenience. Here are the features of AppUp. You can customize an app in a few clicks using the tool. It enables you to build an app in a secure and scalable manner. It provides you with a seamless drag-and-drop interface to build applications. It enables multi-user collaboration to ensure efficient app-building services. Pricing: $14.99/month
Appian Appian is one of the best low-code app development platforms that is best suited for all-sized businesses. It facilitates business process management development of applications. Here are the features of Appian. It allows you to build enterprise-ready apps and build unique UIs. It allows you to integrate all data, systems, and technologies into a single workflow for enhancing business results. It includes visual design tools to build powerful workflows and apps. Pricing: Standard: $75 USD Infrequent: $9 USD Input-Only: $2 USD
Azure Azure helps you create enterprise solutions to attain every organizational need. The tool allows you to develop low-code apps to modernize processes and resolve issues. Here are the features of Azure. It enables data resiliency and security in app development. It has a backup feature to help you make backup copies of your applications, folders, virtual machines, etc. It has built-in features to address the storage requirements of enterprise businesses and applications.
Summing It Up
Low-code mobile app development platforms allow you to build and design apps using drag and drop interface instead of traditional coding or scripting services. Developers with little or no knowledge can also develop apps using low-code tools. AppUp is a reliable low code application platform that provides the best drag-and-drop features to help you build and customize applications. In addition, AppUp enables you to make adjustments to the apps with ease, ensuring a seamless app development experience.
Know Why AppUp is the Best App Builder?
#1
Functional and Scalable App
#2
Intuitive Drag-and-Drop Editor
#3
Less Coding Knowledge Approach
#4
Cross-Device Functionality
#5
Professional App Development
#6
User-Friendly Interface
#7
Availability of Visual Tools
#9
Unbelievable pricing - the lowest you will ever find
#10
Everything your business needs - 50 apps, 24/5 support and 99.95% uptime
Join the SaaS Revolution
All-in-One Suite of 50 apps

Unbelievable pricing - ₹999/user

24/5 Chat, Phone and Email Support