Top Features of The Best Low Code App Builder to Know
Digital technology is revolutionizing the workforce with timely innovations. In this day and age, hefty coding is being replaced with low code software. Similarly, using the best low code app builder, organizations are creating numerous applications. It is important to pick the right builder. For this, it is crucial to understand the top features of such an app builder.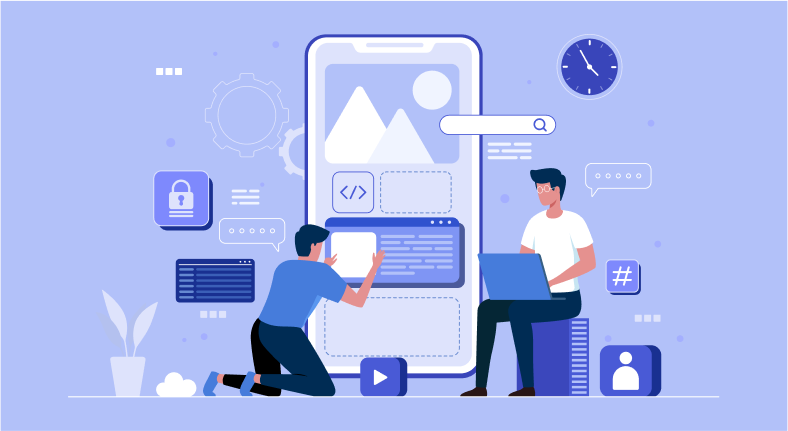 Low-code can be defined as a visual approach to software development that streamlines the entire development process for faster delivery. With low code no code platforms, businesses can shorten and automate every step of their application lifecycle to optimize the delivery of different solutions that meet their needs.
The best low code app builder is an application that provides a graphical user interface for programming. This allows organizations to develop their code very quickly and reduce traditional programming work. This tool helps businesses develop code faster by minimizing manual coding effort. These platforms are useful not only for coding but also for quick setup and deployment.
Top Features of the Best Low Code App Builder
As many individuals are operating remotely, digital technology has given businesses more data to manage. With a low code application development environment, applications can be delivered quickly and with little coding. It is a method of developing applications visually. Users essentially create a workflow diagram to represent the procedure they wish to automate, and the best low code app builder underlying software takes care of the rest.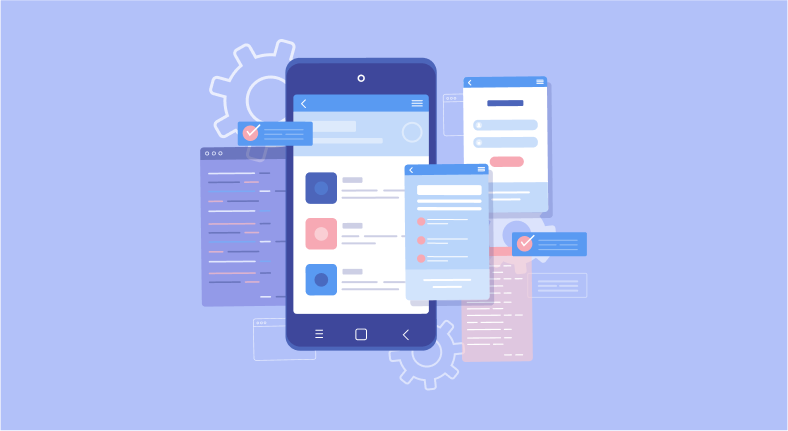 Improved Accessibility
Operating digitally entails developing the app features to meet consumers' needs with seamless operation across numerous devices. For instance, accessing data, collaborative tools, and apps should be possible on both desktop computers and smartphones.
Decreased Costs and Increased Productivity
The best low code app builders decrease the costs of development since they allow developers to produce more apps in less time. That isn't the only factor, though. Since fewer developers are required thanks to low-code development, hiring expenses are decreased. Additionally, a proper low-code platform can increase productivity throughout the entire organization, not just in IT. What once took months now only takes days, if not minutes, thanks to low-code development, which enables more apps to be produced in less time. The lack of time is no longer an obstacle to true innovation, thanks to low-code development.
Better Customer Experience
The low code custom app builder has an impact outside of the IT department. Better customer experiences are among the after-effects of higher speed. Organizations can swiftly adjust to market changes or customer needs by using low-code development.
Ease of Modification and App Creation
The best low code app builders make it simple to modify apps to meet new requirements. Low code development environment enables immediate adjustment when it's required without requiring extensive coding. This enables businesses to quickly update their applications so that they can adhere to regulations and beat deadlines while retaining their speed in the face of constantly evolving regulations and their worldwide scope. By using low-code development, outstanding and contemporary business apps may be created with less complexity.
Selection Standards for the Best Low Code App Builder
Technology helps people connect from all over the world, enabling improved corporate collaboration.
Professional developers in an IT department who are finding that demand for software exceeds their ability to provide it can use low-code platforms as effective tools. This can hasten development and make it simpler to produce mission-critical apps fast by utilizing low-code.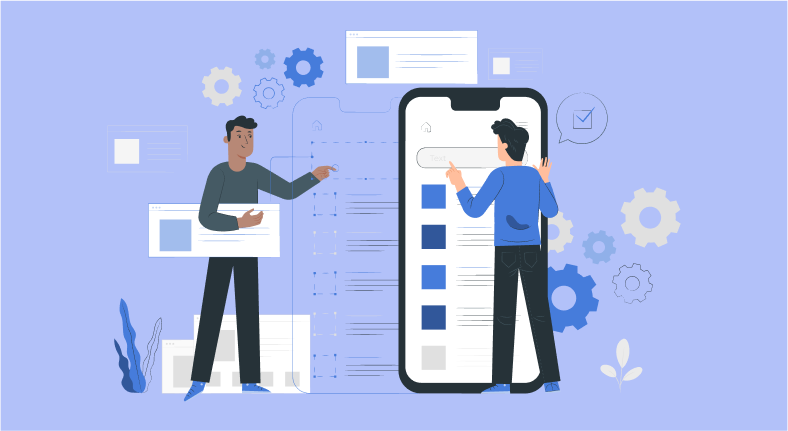 With the help of the best low code app builder tools, more individuals may participate in the creation of applications. Additionally, these platforms aid businesses in increasing their adaptability. The process of developing applications becomes less complex as a result. Listed below are a few standards that need to be considered while selecting the best low code app builder.
Features and Benefits of the best Low Code App Builders
The best low code app builders should make it simpler than ever to design adaptable apps to accomplish certain goals, whether it is for business users to create an app on their own or to make the coding process simpler for coders by automating manual operations. Building, deploying, and changing cutting-edge, potent enterprise apps should take far less time when done in with a low code software.
Framework to Evaluate Platforms
Another aspect of considering low code technology is the rapid application development and delivery, which is essential in the current digital era where businesses must move quickly to satisfy client needs. Low code platforms should provide robust solutions to integrate aging mainframe systems in addition to enhancing app development agility. Legacy integration has several advantages, including quicker development, the capacity to quickly adapt to new requirements, and more durable solutions.
How Low-code Can Transform Your Business
By abstracting numerous time-consuming processes from routine development, low code development should lessen the burden of software maintenance. Developers should spend less time on maintenance and more time on creative projects that have outstanding business value. Multiple operations that are essential to the user experience should be automated by the low code/no code platform. App development with the best low code app builders should be agile to streamline business processes and create far better apps to enhance the overall user experience.
AppUp by 500 Apps
AppUp is the quickest approach to creating internal tools with the help of a visual UI that connects to any database or API. To change how your apps look and function, you can switch to code almost anywhere. These functionalities enable companies to release more apps with Appup and advance their organization more quickly. To tackle internal workflow issues, thousands of teams at businesses communicate around specifically designed AppUp apps.
Some of the best features of AppUp include:
It allows users to create apps on the cloud.

Drag and drop components to quickly construct the front ends.

To hasten the creation of the app from conception to launch, you can permit numerous people to work on it concurrently.

Integration with a large number of well-liked data sources.

It allows the creation of applications that have audit logs and fine-grained access controls.
Summing It Up
When combined with native robotic process automation and artificial intelligence, the best low code app builder technology can fully automate operations while enhancing the collaboration of multiple workers among human team members, AI, and bots. You can address the rising demand for software solutions with the aid of the best low code app builder. However, selecting the best platform is challenging. You may choose an enterprise-grade low code platform that can allow your team to quickly produce apps that the business needs while allaying the fears of Security and Ops leaders by using the evaluation criteria listed in this article. If you're unsure about which low code app builder to choose for your company, we recommend getting AppUp by 500apps.
Visit appup.com today to find out more about how AppUp is assisting businesses in accelerating their digital transformation efforts by employing low code technology.
Know Why AppUp is the Best App Builder?
#1
Functional and Scalable App
#2
Intuitive Drag-and-Drop Editor
#3
Less Coding Knowledge Approach
#4
Cross-Device Functionality
#5
Professional App Development
#6
User-Friendly Interface
#7
Availability of Visual Tools
#9
Unbelievable pricing - the lowest you will ever find
#10
Everything your business needs - 50 apps, 24/5 support and 99.95% uptime
Join the SaaS Revolution
All-in-One Suite of 50 apps

Unbelievable pricing - ₹999/user

24/5 Chat, Phone and Email Support