How to Make the Most Out of Using Low Code Apps
Traditional coding is no longer required for app development. Today, anyone with little coding experience can create apps from scratch using low code apps development. As no coding is required, a low code application has the potential to reduce development time by over 90%. In addition, low-code fosters citizen development, which is a low-cost alternative to standard app development. This article looks at how an app is developed using a low-code app development platform.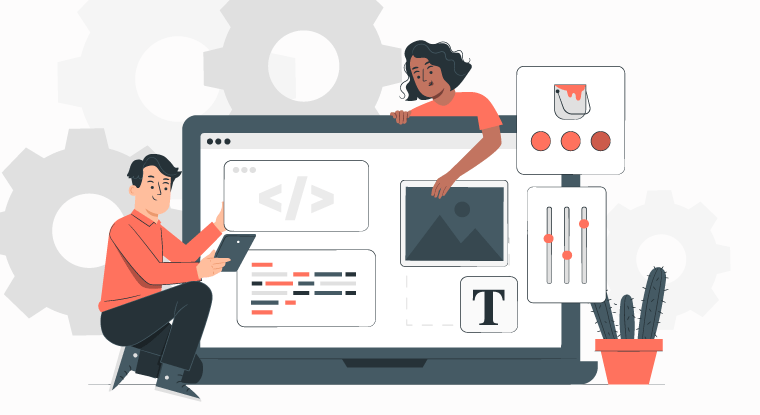 Low-code application development is a method of designing and developing apps that need little or no coding. The low code apps bridges the gap between business and IT, allowing everyone to speak the same language. They enable enterprises to create unique solutions with novel features that are tailored to their business models without using code. These platforms include easy visual builders, ready-to-use code snippets, form and report templates, and built-in connectors to accelerate development.
Low-code application development platforms help enterprises become more flexible and fast, meeting corporate business demands such as process automation, improved customer journeys, streamlined company operations, and policy and regulatory compliance.
How to use a low code apps builder to create custom applications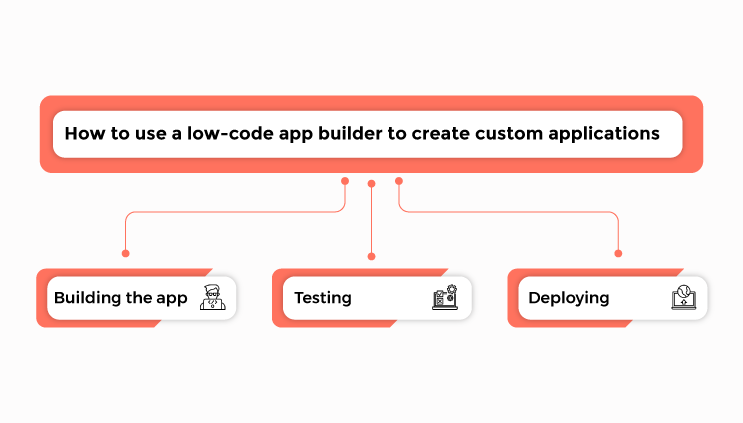 A low-code app development platform can create custom applications in three steps, which are explained below:
Building the app
Creating apps using little code requires very little skill. Low code app development software like AppUp by 500apps includes pre-built modules, pages, and chart builders. Thus, you can develop the user interface, data modules (which describe what type of data will be stored in the app), and processes first.
You can use a wide selection of pre-built system components to cut software development time in half. You can edit the provided code and add hand-written custom code to specify more complex features in the program. In addition, you can drag-and-drop a component to the working area and configure it properly to develop contemporary UIs, processes, and data models.
As there is no need for coding, and there is no fear of syntax errors. Instead, you have instant cross-platform accessibility, 100% reusability, and simple upgrading.
Another advantage of AppUp is its ability to automate. Many app-building processes are repetitive and do not require human intervention. You use low-code to automate most of these repetitive tasks while building an app.
Testing
Testing is one of the most important processes in app development. To ensure that technical faults do not develop during use, all software must be tested numerous times before it can be deployed. During testing, it is critical to ensure that your data is secure and that you are alerted of any changes or changes to the data.
Low-code development decreases the necessity for testing. Low-code platforms include pre-made modules and pages that are created with application security in mind. 500apps, the manufacturer of AppUp, for example, constantly scrutinizes these modules that have previously been unit-tested several times. This implies that if any minor difficulties do develop, they will most likely be identified and fixed promptly.
Although you can save time on unit testing, a low code application must still go through a suite of performance tests before deployment.
Deploying
The process of delivering produced apps to end customers is known as app deployment. Installation, configuration, and application setup are all a part of the deployment of an application.
The process can occur in a variety of methods, depending on the demand and the funding. One of the most common methods is cloud-based app deployment.
Let's take AppUp as an example again. This software can be launched directly from your browser, and it allows you to design, build, and distribute apps in the cloud. Not only does this feature make app development more accessible, but you can also create the app quickly from any location at any time.
You can also connect your applications and consolidate data to build a digital ecosystem. AppUp can create bespoke integrations using API protocols such as REST (Representational State Transfer) to collect data, automatically manage structural and database modifications, and execute workflows based on events or established business rules.
The limitations of using a low code application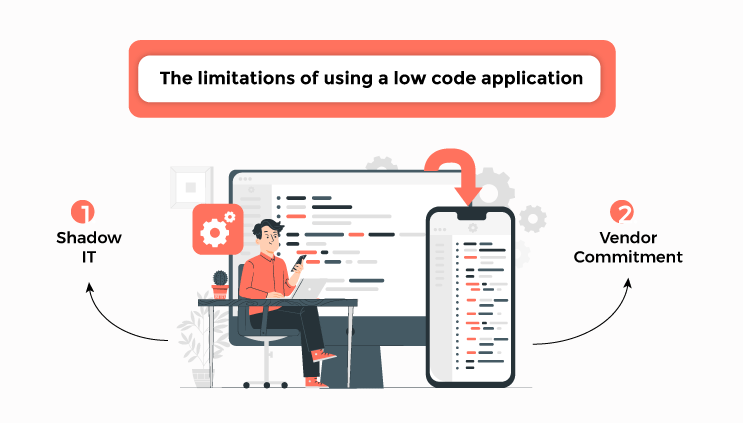 Shadow IT
When executives of IT departments learn that an individual or department is utilizing an unauthorized low-code development tool, it can lead to shadow IT. Departmental spreadsheets, individual productivity tools, and organization-wide solutions are some solutions that have slipped under IT's radar. These solutions may include business-grade SaaS solutions obtained without the official examination and supervision of IT, as well as simple spreadsheets or databases.
Shadow IT wastes resources and raises security concerns. Thus, you need to keep an eye out for warning indicators. A great example includes requests for unusual software from your helpdesk.
Vendor Commitment
Many people believe that they are committed to the vendor they select. This, however, varies from vendor to vendor. Some vendors create standardized, clean code that works everywhere. This makes it easier to keep an application running on their platform.
Other vendors provide complicated code that makes it extremely hard to maintain an application outside of their platform. Furthermore, such suppliers do not enable you to modify your apps once you stop using their products.
Summing It Up
Businesses must use low-code methods to supplement and supplement a traditional strategy. Low-code and conventional methodologies combined can result in faster and more productive application development. While the downsides of low-code mobile development may outweigh the benefits in some eyes, many firms use low-code platforms owing to their numerous benefits. The cost, complexity of customization, and time-to-market all play a role in the selection.
Overall, low-code app development is not something that can instantly increase your business. Therefore it is critical to weigh numerous choices and seek professional help. AppUp is a great software that you can use to create low-code applications. In fact, the software may soon become a staple in your company due to its amazing features and low price. Visit their website to learn more!
Know Why AppUp is the Best App Builder?
#1
Functional and Scalable App
#2
Intuitive Drag-and-Drop Editor
#3
Less Coding Knowledge Approach
#4
Cross-Device Functionality
#5
Professional App Development
#6
User-Friendly Interface
#7
Availability of Visual Tools
#9
Unbelievable pricing - the lowest you will ever find
#10
Everything your business needs - 50 apps, 24/5 support and 99.95% uptime
Join the SaaS Revolution
All-in-One Suite of 50 apps

Unbelievable pricing - ₹999/user

24/5 Chat, Phone and Email Support