10 Benefits of the Low Code App Development to Organizations
Organizations can save time and resources by opting for the low code app development. With the right tool, they can effectively reduce the cost of production and speed up the deployment. As a result, they can concentrate and invest in business process development.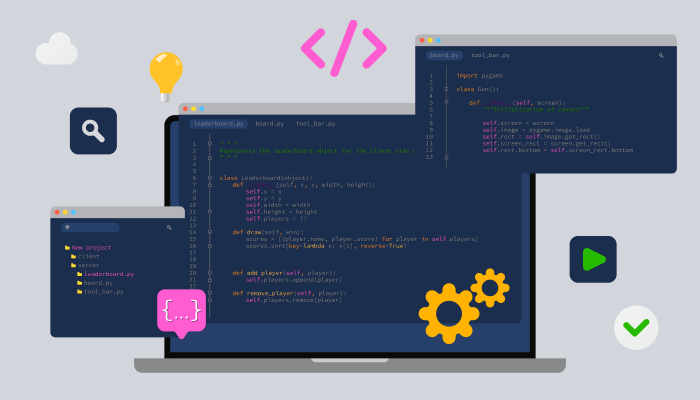 The development of low code apps is becoming more popular across all business sectors. Low-code apps and platforms are increasingly used by developers, IT teams, marketing departments, sales organizations, and even human resource teams to create time-saving, efficiency-improving applications.
Why choose The low code app development over more specialized, conventional techniques?
Well, there truly wouldn't be a need for a low code application platform if everyone had unlimited resources like money, time, and development bandwidth. But in today's environment, developers are a limited resource, funds are tight, and deadlines must be met.
Although the advantages of the low code app development can be immediately apparent (hint: low code), there are deeper advantages that aren't immediately apparent. We'll go through all the advantages of a low code application platform and app development in the sections below.
10 Benefits of The Low Code App Development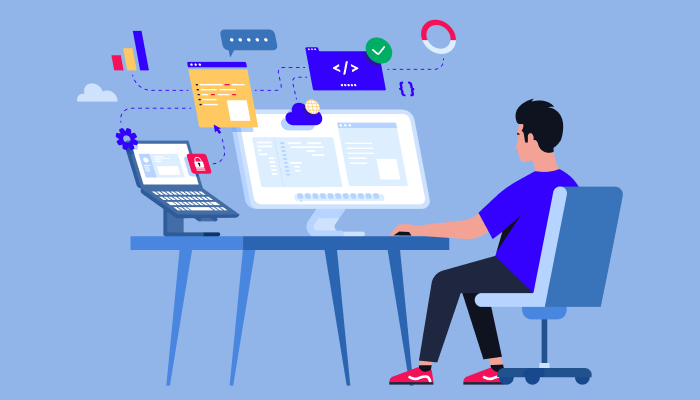 1. Faster Deployments
To whatever apps you're cooking up, the low code app development tools take care of the tedious, time-consuming procedures to let you launch more quickly. The procedure will move more quickly because there will be fewer obstacles in the way.
By using low-code apps, non-technical consumers can create minimal viable products (MVPs). Before involving your engineers, you can test these prototypes, which will save you both time and money. Throw aside an MVP if it doesn't work out and go on to the next one.
Additionally, you shouldn't place too much pressure on your developers to come up with answers. With the low code app development, non-programmers may quickly create integrated apps. The faster deployment follows faster development, which results in happier customers and a higher profit margin.
2. Low Coding expertise
Experienced programmers are a priceless asset to any company, but they may be costly and challenging to locate and hire. Your specialists will be able to perform simple coding and deployment on their own thanks to the low code app development.
Consider that you are a lawyer, for instance. Traditionally, you would need to engage a programmer to construct a complex website or mobile application for you if you wanted to launch it. But they must be familiar with the principles of the law; otherwise, there will be a lot of time-consuming back and forth.
You can create the website on your own using drag-and-drop editors, copy/paste formulas, and other low code no code platforms. Although you won't have the full range of customization options available with full-code app development, you should still have all the functionality you require.
3. Reduced Costs
Reduced development costs are necessary to create lucrative applications, and this is where no-code custom app builder excels. The resources and bandwidth needed to develop no-code apps are decreasing now and in the future. The sophisticated coding project you create today isn't a finished good; you'll need to change, fix, and update it over the course of its lifespan. Additionally, because it is unique to you, you will need to continue hiring seasoned developers only to update (not even innovate) your apps.
4. Effective Collaboration
Your team is divided into silos by the programmers and noncoders in traditional app development. Developers (coders) are given the vision by business teams (noncoders), yet projects and scope are lost in translation.
The low code app development eliminates these silos and enables real-time collaboration between the two parties. Throughout the process, everyone from your executive team to your front-end engineers may contribute to making the application come to life.
No more dirty telephone tag or hot potato games between your teams. You two can actually collaborate now.
5. Rise in Productivity
Developers and non-technical users can complete more tasks in less time thanks to the low code app development.
Additionally, it gets rid of back-and-forth procedures and handoff wait periods. Teams may collaborate in real-time rather than having to do something, wait a while, and then do it again.
Furthermore, you are not required to follow someone else's timetable. You can create an MVP on your own if you require a solution right away rather than waiting until the following sprint to be brought to the attention of your development team.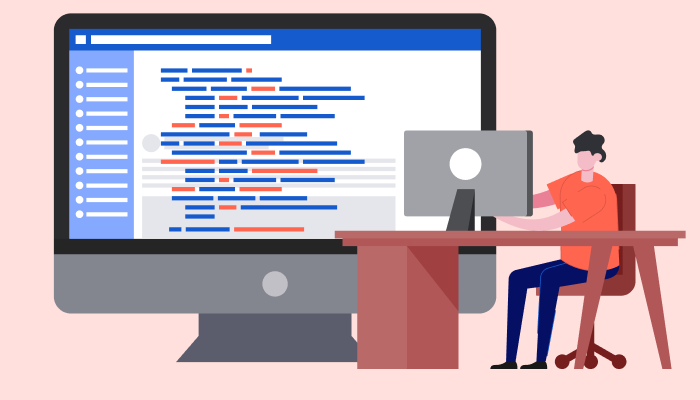 6. Lower Maintenance
By removing the tiresome plumbing work from daily development, the low code app development eases the load of program maintenance. There are a lot fewer faults and integration problems to deal with now than there were in the past because components are standardized, pretested, and ready-made. Developers can concentrate on creative work that generates more commercial value by spending less time on upkeep. It is crucial, however, to have an efficient app builder platform.
7. Customer Experience
Better client experiences are the result of faster deployment times. You can experiment before making a commitment, iterate quickly, and pivot if necessary, all of which will help you develop a product that pleases your target market.
Because improving the customer experience is ultimately what it's all about.
Developing low-code apps is not a cheap workaround for releasing hastily completed solutions. It's a streamlined process that enables your team to produce high-caliber apps that address problems without adding extraneous fluff, regardless of the level of coding expertise on the team.
You'll have access to user interfaces and templates that have already been designed and tested.
8. Automation
The most intriguing advantage of low-code code development is that every business concept or idea can be automated in a matter of minutes. Thanks to technology, everyone will be a developer in five years! Low-code is capable of providing any employee with strong tools for increased operational efficiency, from software customization to complicated programs. Automation has taken up so much burden off of businesses and mobile apps. For example, mobile applications have automated workflow and business processes, and even mundane tasks or even customer interactions are taken care of by automation.
9. Business Development
Low code application development will enable individuals to create straightforward apps that were previously difficult to develop, much to what we have seen with website builders. More attention can be paid to the business side of things. Since the deployment takes remarkably low time with the low code app development, business owners can easily test it and get feedback quickly. Not only does it reduce the cost but it speeds up the processes benefiting businesses in their development stages.
10. Less Personnel at Work
You won't need to spend your resources on assembling a sizable staff of pricey professional developers because one skilled developer will accomplish the trick. Additionally, as they take over the app development, the inside IT specialists can concentrate on other crucial duties.
To Wrap Things Up
The Low code app development is just around the corner to revolutionize the future of coding. Organizations, as we mentioned already, can benefit from the low code app development platforms. It is all about finding the right resource. If you are having trouble finding one such tool, then you should try AppUp by 500apps one of the best low code application platforms to try the advanced low code app development tools.
Know Why AppUp is the Best App Builder?
#1
Functional and Scalable App
#2
Intuitive Drag-and-Drop Editor
#3
Less Coding Knowledge Approach
#4
Cross-Device Functionality
#5
Professional App Development
#6
User-Friendly Interface
#7
Availability of Visual Tools
#9
Unbelievable pricing - the lowest you will ever find
#10
Everything your business needs - 50 apps, 24/5 support and 99.95% uptime
Join the SaaS Revolution
All-in-One Suite of 50 apps

Unbelievable pricing - ₹999/user

24/5 Chat, Phone and Email Support