What Are the Challenges with Using Low Code Applications?
Low code applications allow you to build, develop, and deploy applications with little or zero coding experience. A low-code app empowers businesses to build customized solutions with unique functionalities that cater to specific requirements. The development platforms focus on driving rapid innovation because they allow organizations to operate at a digital speed to create app capabilities required by the users for smooth functioning across devices.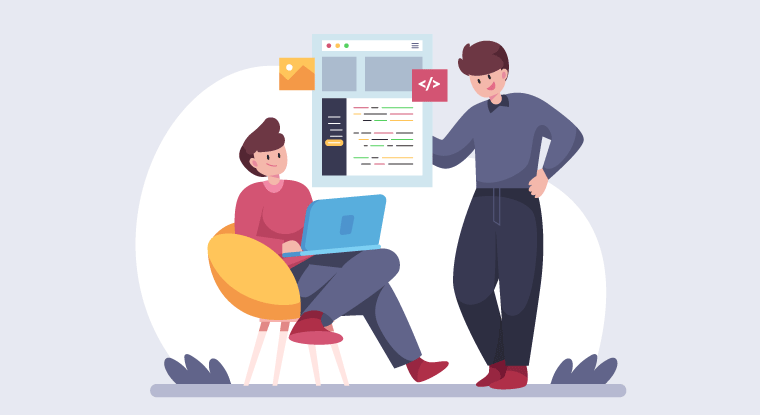 Low code applications also offer built-in connectors, custom templates, visual builders, and operable code snippets to speed up development and allow a broad category of people to innovate new products. Users no longer require typical coding processes like modeling data, creating a framework, or developing user interfaces to build applications. Most business leaders have recognized the value of low-code development in alleviating technical debts and deploying business-critical apps. Moreover, low-code no-code app development has become popular with developers and designers. However, a few challenges and difficulties discourage some business organizations from using low-code app development platforms.
Challenges Of Using Low Code Applications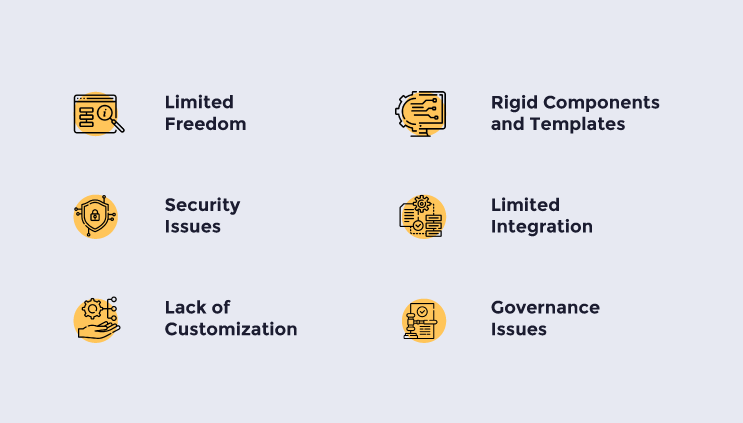 Organizations no longer get bound by the lengthy development cycle of applications with the introduction of low-code application development platforms. However, the platforms may not be capable of meeting all requirements because they also have trade-offs and downsides. Here is a breakdown of the challenges of using a low code app.
Limited Freedom Vendor lock-in is one of the major concerns of low-code platforms. Most platforms do not allow moving a particular code from one location to another. So, business organizations get skeptical upon reading the policies while partnering with a low-code platform because they want their apps to get sustained outside the platform. Moreover, you can also face difficulties in extracting data out of the platform to a local database because of the limited freedom capabilities.
Security Issues The underlying data's safety is a crucial concern with low code application development platforms. A few users may wish to limit the knowledge type or usage provided in the application. However, their choices depend on the platform because it may not offer the control options for users or enterprises to impose restrictions on any app.
Lack of Customization Most low-code app platforms lack customization abilities. A few of the platforms may limit altering possibilities while others may access source codes. Likewise, another platform will allow you to develop customized apps, while the other may not. So, you will witness a lack of uniformity in all low-code platforms because they do not work on the same policies or provide the same features. The challenge for you will be to choose the platform that best suits your requirements.
Rigid Components and Templates Low-code app platforms include multiple components and templates for application development purposes. Users can adjust the features to meet the user-case requirements while building an application. However, situations may arise during the process where you cannot apply business logic because of a lack of building blocks in the platform. Moreover, you may find it tough to use components like visual language because of the unwieldy and complex system of the platform.
Limited Integration All low-code platforms prioritize operational efficiency. So, the platforms cannot link to older systems and focus on a single user experience which hinders the user integration options. The low-code platform also does not allow custom integrations for in-house or third-party systems. The platform's biggest limitation is that the users cannot integrate the apps with all systems.
Governance Issues App creation in low-code platforms may pose governance issues for users and organizations. The process may be tough because of the stand-alone nature of no-code low code app. The challenge may lead to unmanaged data levels and formats spreading widely across applications.
What Concerns Should Be Addressed While Using Low-Code?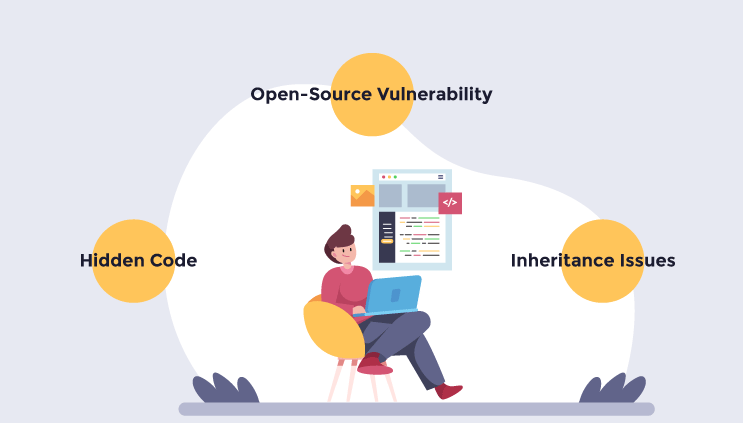 Low code application development allow non-technical users to design and develop apps. The platforms also speed up the deployment of applications. However, you will find a few security concerns related to low-code that must get addressed immediately.
Hidden Code The code remains hidden from developers in low-code platforms, making it tough for them to build applications. Moreover, changes may occur in the application code because of malicious attacks but may not be visible to the developers for rectifying purposes. So, there is no way that you can detect cyber-attacks on the applications. Code signing is the best solution to address the hidden code issue in low-code platforms. The process helps verify the built and used applications and increase security. You can also use digital signature mechanisms, public-key crypto technologies, and authentication practices to ensure the code did not get modified since it got designed.
Open-Source Vulnerability Low-code platforms operate with open-source technologies and frameworks, but they have massive security concerns. Organizations understand the requirement of open-source components because they get used in various software solutions. The security teams and developers working with low-code vendors utilize tools to track open-source components and their security status. However, the security concerns remain the same. You can try using source code scanners and automated penetration testing tools to allow low-code software vendors and their teams to ensure security in the app development processes. Moreover, the source code analysis tools like SAST can help uncover security challenges by analyzing source codes or compiled software versions.
Inheritance Issues The best low code development security concern is how software or applications get developed via reusable code. However, the code may be insecure and get reused by developers without in-depth knowledge of the source code. The base code vulnerabilities and security issues may also be present in the new application. Security analysis and penetration testing can enhance the code quality and help detect critical vulnerabilities.
Summing It Up
Low code app platforms help you develop and design apps with zero coding capabilities. However, the platforms have trade-offs and security concerns because of which businesses get skeptical about implementing them for app deployment. But you can overcome the challenges using analysis software and tools. AppUp is a robust low-code application development software that helps build reliable applications to meet your requirements. The software allows you to customize an app using drag-and-drop capabilities and smooth integration features. To know more, visit the website today!
Know Why AppUp is the Best App Builder?
#1
Functional and Scalable App
#2
Intuitive Drag-and-Drop Editor
#3
Less Coding Knowledge Approach
#4
Cross-Device Functionality
#5
Professional App Development
#6
User-Friendly Interface
#7
Availability of Visual Tools
#9
Unbelievable pricing - the lowest you will ever find
#10
Everything your business needs - 50 apps, 24/5 support and 99.95% uptime
Join the SaaS Revolution
All-in-One Suite of 50 apps

Unbelievable pricing - ₹999/user

24/5 Chat, Phone and Email Support