Low Code App Development Software - Comprehensive Overview
Low code app development software is becoming more popular in many areas of business. Low code apps and platforms are increasingly used by developers, IT teams, marketing departments, sales organizations, and even human resource teams to create time-saving, efficiency-boosting applications. Here, we will look at the different advantages and features of low code app development software along with 5 of the best ones on the market.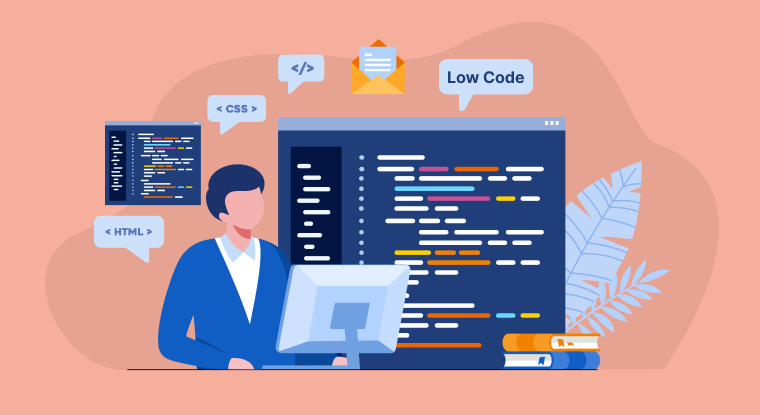 What Exactly Is A Low Code App Development Software?
First, let's begin by defining low code app development software.
A low code app builder platform is an app that provides a graphical user interface for programming, allowing code to be developed at a rapid pace and reducing typical programming efforts. These tools aid in the rapid production of code by reducing the need for hand-coding. In addition, they also help in speedy setup and deployment.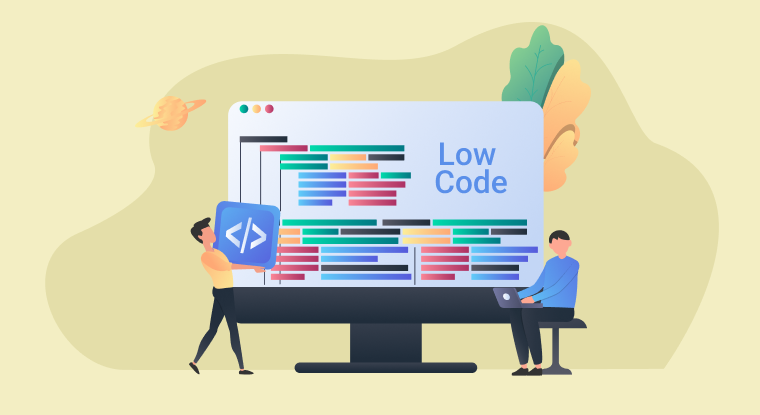 Less Coding Knowledge Is Necessary
Experienced coders are a vital addition to any company, but they can be costly and difficult to discover and recruit. Low code business apps enable you to become a developer. You may utilize copy/paste formulae, drag-and-drop editors, and other low code tools to bring your website idea to life. Although you may not have all the flexibility that comes with full-code app development, there's a good chance you'll have all the functionalities you need.
Reduced Development Costs
You must reduce development expenses to produce lucrative applications, which is where no-code apps excel. Low code app development requires fewer resources and bandwidth now and in the future. The sophisticated code project you are working on today isn't a one-and-done product. It may need to be modified, fixed, and updated over time. Since it is unique, you may need to retain professional developers on hand merely to maintain your apps. Thus, maintenance might quickly become costly when you build without following low code.
Low Maintenance
By abstracting the boring plumbing work from day-to-day development, low code application builder decreases the strain of software maintenance. There are considerably fewer problems and integration concerns to deal with now that components are standardized, pretested, and ready-made. Thus, developers may focus on new work that creates higher commercial value by spending less time on upkeep.
A Non-technical Audience Can Assemble Solutions Quickly
In a hyper-personalized environment, rapidly developing innovative solutions that act consistently throughout an omnichannel ecosystem is a game-changer. Low code software platforms help to accelerate digital initiatives by allowing a broader, non-technical audience to create solutions quickly.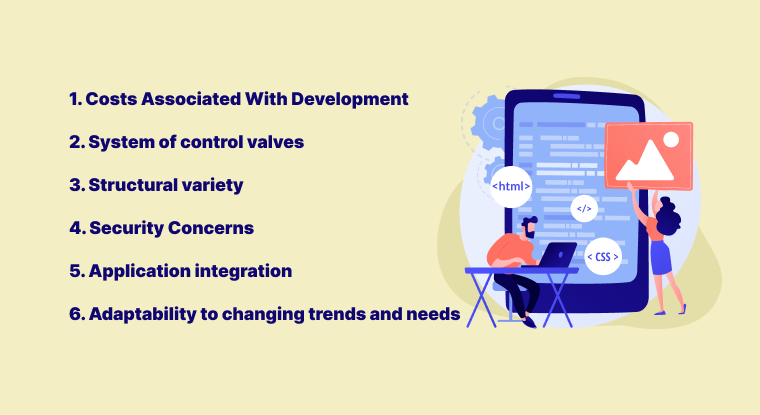 Scalability And Security
Scalability may be achieved at both the run-time and development levels with low code platforms. Dev-time scalability refers to a low code platform's capacity to match an organization's developmental needs. It allows various developers to design distinct use cases across teams and regions to construct long-term and linked application portfolios. On the other hand, run-time scalability refers to the ability of programs built on a low code app builder to deliver quick user experiences. It enables a large number of users to conduct compute-intensive processes while maintaining the greatest levels of reliability and efficiency.
In addition, the platform has all of the required security certifications in place, as well as demonstrated immense expertise with large-scale campaigns. Thus, not only are your applications secure, but they can also grow with your organization.
Interfaces with drag-and-drop functionality
Typing out large stretches of code is not only tough but also time-consuming. Low code app development tool enables developers to construct apps graphically, resulting in a faster development process.
Rapid Mobility
The capacity to swiftly build business applications has a direct influence on strategic speed. Rapid application development, a type of agile software development approach, comes to the rescue in response to the shift and expectations of business executives. Rapid application development focuses on creating apps with little code and maximum adaptability. It makes use of low code web app tools to generate apps quickly. These low code app are graphical user interface-based, making them simple to use and requiring little coding assistance while developing enterprise-grade online and mobile apps.
Top 5 Low Code App Development Software
AppUp
App up by 500apps allows you to create interactive apps without getting bogged down in programming. You can use their user-friendly interface components, plugins, nodes, and other tools to automate and abstract the development process. Alternatively, you can simply utilize one of their several pre-made templates.
The application allows you to work on the project with several individuals simultaneously, accelerating the development process from idea to release. In addition, using their simple, user-friendly interface, you can deploy your apps quickly and easily.
Retool
Retooling is the quickest technique to create internal tools or apps having a graphical interface that interacts with any database or API. You can switch to code almost anywhere to change how your programs appear and operate. In addition, you can launch more apps and advance your business in less time. Thousands of teams at organizations such as Amazon, DoorDash, Peloton, and Brex work together to solve internal problems using custom-built Retool applications.
Web.com
Web.com provides all of the tools required to construct a website without the need for coding. You receive 100 templates, all organized by industry type, as well as many themes and layout customization possibilities. You can also add or delete items from your site with a single click using the drag and drop builder. Web.com also has automated backup and site restoration technology, which keeps website data safe without the need for manual intervention. It works with most major CMS platforms, such as WordPress. If you still need to develop a website on Web.com, you may instantly seek assistance from one of their specialists, who can build the site from the ground up on your behalf.
Lightning
Salesforce is another name that marketers are acquainted with. HubSpot and Salesforce are frequently contrasted as two rival CRM solutions. Salesforce Lightning is a component-based application development framework. The components in this scenario serve as low code graphic components for app development.
Zoho Creator
The cross-platform app builder in Zoho Creator speeds up the development of native mobile applications. Create web applications, publish them, and use them on your iOS and Android devices with cross-platform access. The platform is strong and adaptable to your company's needs, with over 7 million users globally and 6 million apps.
Summing It Up
Low code app development software is a fantastic solution for non-programmers who want to design and construct a wide range of quality-driven software, from simple utility apps to full-fledged enterprise-grade systems. Low code is a solution that allows programmers to work more efficiently, allowing them to spend less time on monotonous, non-value-added tasks.
Thus, when used to its full potential, low code application platform is an exciting option for anyone who needs custom software but lacks the time or budget to build the necessary programming and QA team.
Know Why AppUp is the Best App Builder?
#1
Functional and Scalable App
#2
Intuitive Drag-and-Drop Editor
#3
Less Coding Knowledge Approach
#4
Cross-Device Functionality
#5
Professional App Development
#6
User-Friendly Interface
#7
Availability of Visual Tools
#9
Unbelievable pricing - the lowest you will ever find
#10
Everything your business needs - 50 apps, 24/5 support and 99.95% uptime
Join the SaaS Revolution
All-in-One Suite of 50 apps

Unbelievable pricing - ₹999/user

24/5 Chat, Phone and Email Support