The 5 Best Drag and Drop Web App Builders for Any Purpose
Drag-And-Drop Web App Builder Makes It Easier to Create Mobile Apps as Well. An app is made up of several components that work together to create the user interface and features that provide the best experience for its users while also meeting business objectives with the help of a drag and drop web app builder.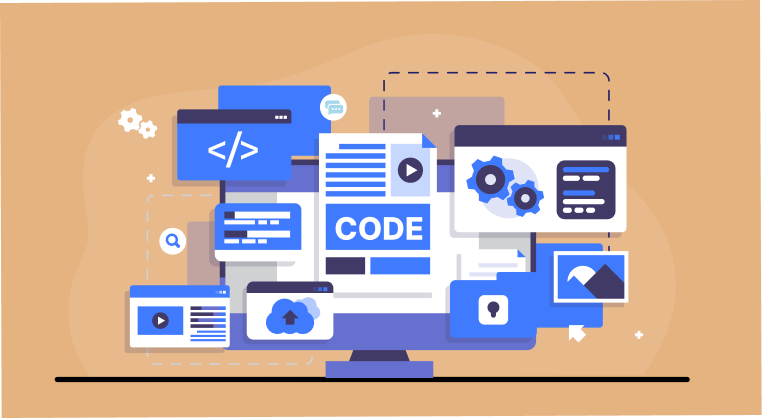 Significant Uses of a Drag and Drop Web App Builder
According to a recent study report published in February 2021 by Research & Markets. Drop and Drag Forecast for the Web App Builder Software Market to 2027 - COVID-19 Global Analysis and Impact by Type and Application, as well as Geography
You would have had to hire a qualified development agency a decade ago if you wanted to develop or build an app. You could also learn to code to create mobile applications, but that is unlikely because businesses cannot afford to wait that long. Whatever the options, it was a high-budget project that only a small percentage of the population could afford in terms of money, resources, and time.
Cloud Computing Is Made Easier With a Drag And Drop Web App Builder
Simultaneously, there was rapid market evolution of mobile apps as they became a part of everyone's life; they became a part of learning, earning, booking, buying, product reviewing, and you name it.
Now, it created the need for every business to have an app to the point where business owners find it difficult to survive without one today so comes the need of drag and drop web app builder. The existing pool of talented developers available to create these business apps is insufficient. As a result, SaaS-based app builder startups arose to fill the void.
These SaaS app builder sites have helped many businesses grow by allowing business owners and individuals to quickly create their own apps without writing a single line of code.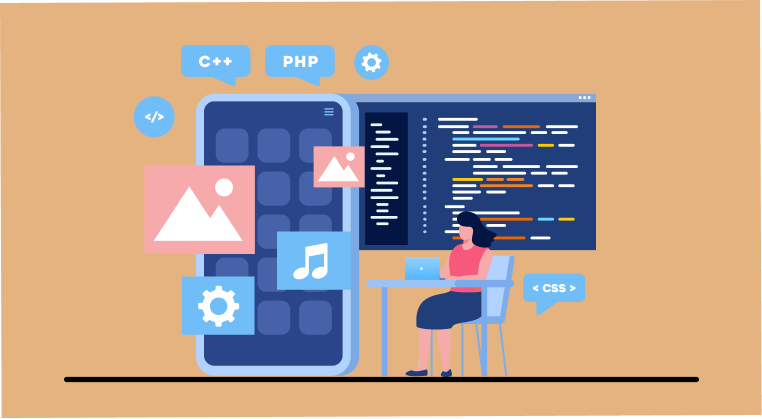 Now, a Drag-And-Drop Web App Builder Makes It Easier to Create Mobile Apps as Well
An app is made up of several components that work together to create the user interface and features that provide the best experience for its users while also meeting business objectives with the help of a drag and drop web app builder.
A drag and drop web app builder, like many other applications, allows anyone to create an app by dragging and dropping premade components and features in the app creator to complete user interfaces and features. There is almost no time for development.
However, these drag-and-drop app builders have changed the way people think about having their own mobile apps for business and personal use.
Before drag-and-drop drag and drop web app builders became popular on the market, developing mobile business apps meant large-budget projects that required a large software team and took months, if not years, to complete. In addition, each project required separate teams to develop the app for Android and iOS.
Even though large and complex requirements still require developers, drag-and-drop creators have provided some relief for businesses with requirements that do not require developers to have a mobile presence.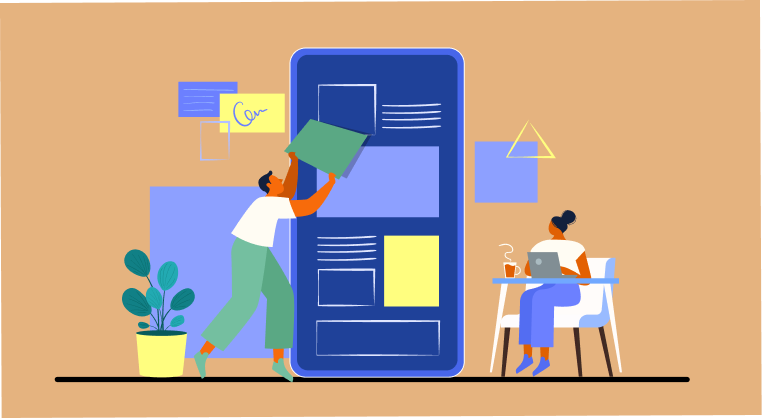 All of the Advantages of a Drag-And-Drop Web App Builder
The months it takes to develop hybrid or native apps, as opposed to minutes or hours. There is no concept generation, wireframing, UI design, UX analysis, or development level testing because the vendors already do the heavy lifting.

Because business users develop their apps, there is no need for collaboration between developers and business users to understand business goals.

These drag and drop web appbuildersr use a SaaS (Software as a Service) model, in which the software is accessible via the cloud and businesses pay a monthly fee. It benefits small businesses by reducing large upfront investments in app development and turning it into a monthly paid subscription fee that can be included in their operating costs.

It is also advantageous for small businesses to have their mobile presence with high-powered, awesome mobile apps that would otherwise be prohibitively expensive to own in terms of overall quality,and annual maintenance costs including upgrades and bug fixes. Because the app builder provider handles all of this, as well asensuresg that the technology, design, user interface, and features remain current and competitive throughout the subscription period, hence the drag and drop web app builder to facilitate the process.

Typically, the learning curve for these drag and drop web app builder is minimal to none. It transforms these no-code app creators into ideal business tools for business owners who lack coding knowledge or do not require in-depth knowledge of technology.

Web apps are created using drag and drop web app builder. When compared to apps, these provide SEO benefits to businesses because SERP results can direct a user to an internal page of the app that is made easy with drag and drop web app builder.
Features of Drag and Drop Web App Builder:
A simple and quick signup process with no hidden costs is generally the feature of Drag and Drop Web App Builder: When you sign up, you should be able to start building your app immediately, with or without a product tour, a user-friendly product takes your business users directly to the task.

Upload your app to the Apple App Store and the Google Play Store: Make sure your app is compatible with both Android and iPhone users. From within the app builder, look for app store support and ASO (app store optimization).

App design: The design of your app tells your users a lot about your company. It reflects your brand, encourages more engagement, and provides a long-lasting user experience. One of the primary concerns when choosing the right product for your business apps should be that the vendor offers a variety of app designs or templates. More importantly, you should be able to tinker with or modify these templates to reflect your brand's image. Design customization should be done down to the smallest detail, or your app will end up looking like another generic template, which may violate Apple's store guidelines.

Scalability: The builder should be able to adapt to your changing business needs and scale in tandem with the growth of the business. Look for existing features and how likely the platform is to release regular updates with new features in order to meet the ever-changing consumer demands.

Vendor support: Ensure that the vendor provides user training materials such as guides, product overviews, online chat, and contact information.

Comprehensive e-commerce and booking management: Check that the target drag and drop web app builder can handle e-commerce down to the last detail. If you're creating a system for accepting reservations or events, make sure it can handle detailed reservations, resources, and availability calendars.

Payment gateway integrations: You should provide your customers with a variety of payment options. If they cannot find their preferred payment method, they may abandon the cart and leave, never to return. Check that your app builder accepts all popular payment methods.

Reduce your marketing costs: For any business, especially one in its early stages, target audience reach and conversions can consume a significant portion of your marketing budget. Consider a product with built-in features that can effectively reduce marketing costs.

Reasonable pricing and the best free app builder: Last but not least, there's the price. There are a few free drag and drop web app builders available that allow you to build your own app from the ground up. As your business grows, you will be required to subscribe to the features that it requires. So, if you want to create a perfect mobile app, the best free drag and drop web app builder, free iOS app builder, and free Android app builder are virtually non-existent unless they are well priced and featured.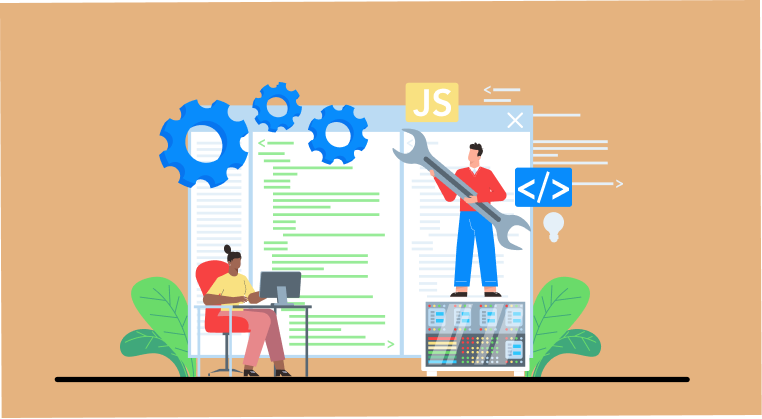 What makes AppUp app builder different?
App design customization
What distinguishes AppUp from the competition is its ability to customize an app's design, similar to custom mobile app development. AppUp's modern built-in designer enables users to focus on each UI element, drill down to its detailed design aspects, and change or completely redesign the unit to meet their needs. Simply drag and drop a new UI element wherever you want on your content to customise it.
Modularity by design
AppUp is built from the ground up to be modular; each functionality, feature, or component is pluggable on demand whenever a business owner requires that option to support the needs of the business. Alternatively, unplug it when it is no longer required.
It significantly lowers the total cost of ownership of the product because you do not use features that your business will not require. It also reduces platform resource costs, which improves the app's overall performance.
AppUp's modularity enables it to grow as a platform that addresses both short-term and long-term issues that you or your customers face. Another significant advantage is that we do not overlook a customer with an unusually complex business requirement. Instead, we create a plugin to meet that specific business requirement.
Appup Makes Complete Business Solutions, Not Just an App Builder
AppUp creates stunning, robust mobile apps that rival their custom-development counterparts in quality. AppUp, on the other hand, looks at the big picture of any business and isn't just a front-end mobile app development tool - because AppUp is a business solution builder that focuses on solving business problems. When you register with AppUp (recalling some of the items as they make sense within this context as well)
You develop apps.

Apps with multiple stores

order management workstations

Make use of integrated marketing and payment tools.

Utilize extensive built-in and integrated analytics tools.

Use features to meet your branding needs.

Increase customer engagement with an integrated CRM.

Streamline operations by incorporating a built-in store manager who is linked to front-end sales.

Integrate with popular e-commerce platforms such as Shopify and WooCommerce.

and seek the advice of an app store assistant before publishing to the App Store and Google Play.
Know Why AppUp is the Best App Builder?
#1
Functional and Scalable App
#2
Intuitive Drag-and-Drop Editor
#3
Less Coding Knowledge Approach
#4
Cross-Device Functionality
#5
Professional App Development
#6
User-Friendly Interface
#7
Availability of Visual Tools
#9
Unbelievable pricing - the lowest you will ever find
#10
Everything your business needs - 50 apps, 24/5 support and 99.95% uptime
Join the SaaS Revolution
All-in-One Suite of 50 apps

Unbelievable pricing - ₹999/user

24/5 Chat, Phone and Email Support