The Benefits of Using Low-Code Platforms to Develop Apps
Low-code platforms provide different benefits within business processes, including making it easy to deliver enterprise apps. Read on to learn more about them.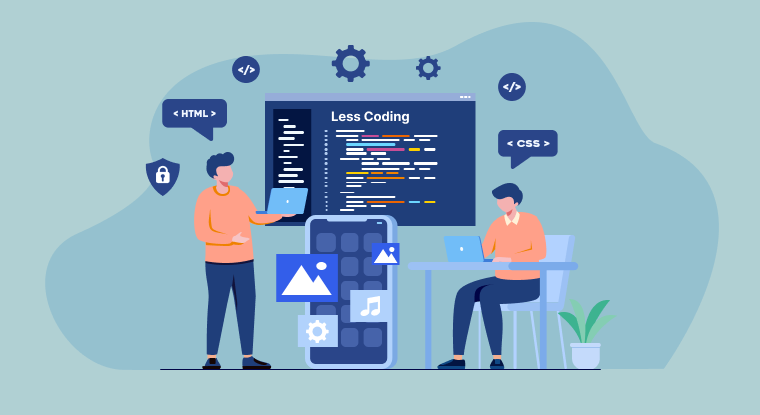 Introduction: Why Low-Code Platforms are the Best Choice for Businesses
Low-Code platforms are constantly evolving in the market to offer more features for web apps. They are also constantly changing in the way they are presented to businesses.
Cross-platform support is available with these platforms, which means that developers can provide their services to different platforms simultaneously. This is a huge advantage for businesses that need mobile apps or desktop apps in addition to websites. A Low-code platform has the ability to scale up production quickly with its low cost of entry and low time investment.
The benefits of low-code platform development are worth investing in as it leads to minimal development time, minimal project risk, and quick deployment speed.
How Low-Code Platforms Save Time and Money
"Low-code platforms" are software tools that allow you to build apps on the fly without any coding knowledge.
One of such low-code platforms is App Builder, which allows you to create custom apps on the go. It is one of the most popular and widely used low-code platforms in the world and has more than 1 million developers on the platform.
The increasing demand for personalization and automation in business has led to a need for app builders and app creators who can build apps quickly and efficiently while delivering a high level of user experience. As a result, these technologies have helped save time by reducing development costs associated with coding, which in turn enables businesses to focus on their core competencies.
Numerous companies have embraced low-code platforms as their new tool for business growth, whether it's using the low-code platform as a tool for marketing or building an app from scratch to help with sales operations.
What are the Benefits of Using a Low-Code Platform for App Development?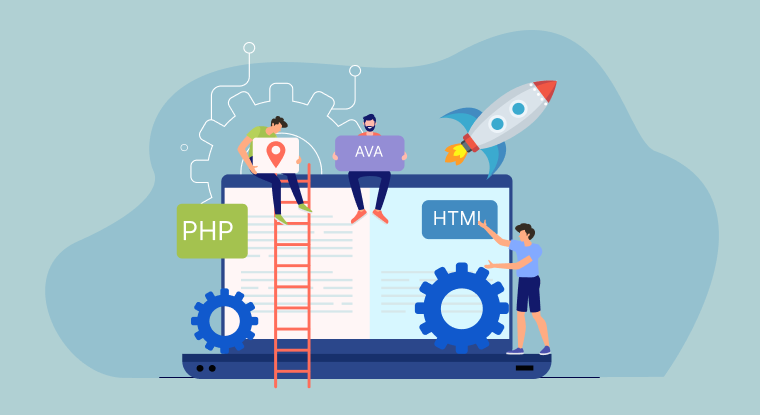 Low-code platforms are being adopted by app developers faster than ever before. This is because they provide a quick, scalable way to build apps. They allow developers to focus on what matters - their app.
Low-Code platforms are a tool for app development that allows developers to build apps without writing any code. This enables you to build apps in a very quick and easy way.
The benefits of using a low-code platform for app development include:
1. Lower the barrier to entry
With the rise of low-code platforms, getting your company up and running with software is easier than ever. These platforms allow for rapid development of the entire software project through the use of drag-and-drop interfaces, templates, and pre-built packages. Low-code development will lead to an easier entry, lower cost, and quicker deployment(time taken to deploy), making it easier for companies to innovate and improve their products.
2. Reduce development time
After a period of time, developers have grown tired of the slow development process and the high cost of software development. In response to this, a new technology has been developed that can reduce the time needed to build apps from months to weeks. This low-code platform allows developers to write code in a visual interface, which gives them a clear understanding of what their app will do and how it will function.
3. Automate business ideas
In recent years, automation has been able to help us do more. Automation tools have been able to help companies grow and save money as well as improve the quality of their products. The question now is whether or not automation can be used for everyday business ideas.
4. Lessen maintenance burden
In recent years, the app development industry has been growing rapidly. In 2017, there were more than 1.3 billion mobile apps in use worldwide. The abundance of apps has led to a unique challenge for app builders: ensuring that they keep up with the demand for fresh content and relevant updates in an increasingly competitive landscape.
Developing a mobile app is an incredible amount of work. Not to mention that it also requires a high degree of hands-on maintenance from the developer. A good solution for this is to use an app builder that can save time, money, and energy with its low-maintenance approach.
5. The rise of citizen developers and its impact on mobile app development
Mobile app development has become a billion-dollar industry, but it lacks creativity and innovation. Citizen developers are the new trend in mobile app development. The rise of citizen developers has the power to change that with its low-code & no-code approach which allows coders to build desktop and web apps in a few hours with little training. This has led to a paradigm shift in app development being less expensive and more accessible.
"We need to provide tools [that allow citizen developers] to do things in a safe way, in a controlled way, and a practiced way. That's what governance is about. We must help end-users understand the practices they must implement." - Isaac Sacolick
6. Increase in productivity across teams
During the past few years, the demand for developers has increased to an all-time high. This has driven employers to seek out ways to increase their productivity. One way in which software teams have been able to accomplish this is by using low code platforms in order to reduce the time it takes for them to create new products.
7. Low-code enables less coding and supports cross-platform capabilities
Low-code is a new platform that enables software companies to create commercial software without coding. This allows for easy implementation across different platforms and devices. By using low-code, companies can save time and money as well as maintain their competitive edge.
8. Excellent user experience
User experience is the best way to increase engagement and drive sales for your app. With low code app builders like Codeable, you can improve user experience and increase sales with minimal effort. Codeable provides a suite of features to create an engaging app with minimal programming knowledge required.
The world is constantly changing and so are the expectations of users. People want a better user experience. To meet this demand, app builders have been developing low code apps to provide the most satisfactory experience for their users. Low code apps can be built without coding knowledge.
The Huge Impact of Web and Desktop Apps on Businesses
The business app market is booming with a new revenue-generating opportunity every year. This is due to the increasing usage of apps on the web and desktop platforms.
In 2018, the global app revenues exceeded $162 billion. In spite of this huge number, 95% of businesses still use their own websites for sales and marketing purposes.
The web and desktop apps have brought about significant changes in the way businesses operate. With ubiquitous access to information and a feasible digital platform for every need, businesses are realizing the importance of web and desktop apps to their operations and success.
There are many benefits for business owners from using apps to promote their products and services. The main benefit is that many customers will be more likely to purchase a product or service if they see it in an app rather than on a website or desktop interface.
Conclusion: Use a Low-Code Platform to Drive Growth and Scale Your Business
Low-code platforms are an abstraction layer on top of code by which users can write scripts for automation tasks. This helps in saving time, improving quality, and reducing errors in repetitive tasks.
Companies that are not satisfied with the quality of their software development team should consider using low-code platforms to manage their software process, including design tools, product development, testing, and deployment.
Know Why AppUp is the Best App Builder?
#1
Functional and Scalable App
#2
Intuitive Drag-and-Drop Editor
#3
Less Coding Knowledge Approach
#4
Cross-Device Functionality
#5
Professional App Development
#6
User-Friendly Interface
#7
Availability of Visual Tools
#9
Unbelievable pricing - the lowest you will ever find
#10
Everything your business needs - 50 apps, 24/5 support and 99.95% uptime
Join the SaaS Revolution
All-in-One Suite of 50 apps

Unbelievable pricing - ₹999/user

24/5 Chat, Phone and Email Support